Holcombe Hall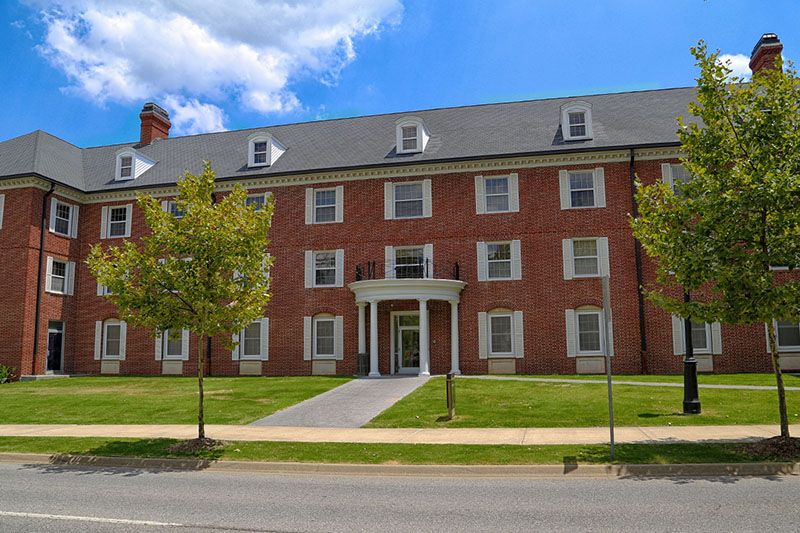 About Holcombe Hall
Holcombe Hall is home to 140 co-ed students and the Office of International Students and Scholars .
Opened in 1949, the building was named for Miss Jobelle Holcombe. Miss Jobelle was a graduate of the class of 1898 and remained at the University as a professor of English from 1901-1942. She also served as the first Dean of Women from 1907 to 1913.
Holcombe Hall is located on the north side of campus near the Law School and Mullins Library. It features a game room, a formal lounge, a piano lounge and a T.V. Room. The hall is air-conditioned and has an individual thermostat in resident rooms.
Effective Sunday, Jan. 3, University Housing will limit guests/visitors in the residence halls.
Each resident may have only one guest in the residence hall at a time. Overnight guests will not be permitted, and no guests should be in rooms between the hours of 2-8 a.m.
The visitation and guest policies will be revisited by January 29, 2021 to determine any adjustments needed.
This hall is open to students even during winter and spring breaks.
Front Desk
Location
550 N. Garland Ave.
Fayetteville, AR 72701-4014
Mail
1106 W. Maple St.
Fayetteville, AR.
72701-3108
Morgan Hall handles mail and packages for Holcombe Hall.
Standard Features
Kitchen with cooking equipment (available from the front desk)
Fire alarm and sprinkler system
Common spaces available for studying or socializing
Hall Features
Capacity of 143 students
Co-ed building
Student population: All students
Academic Year Hall (open during breaks)
Elevator
Movable Furniture
Available for Freshmen
Piano
W-Fi available
Hard-wood floors
Air-conditioned
Hall common areas contain:

Game room
Formal lounge
TV Room

Each room has:

Ethernet access
Cable
Networked smoke detector
Individual thermostat
Typical Room Layout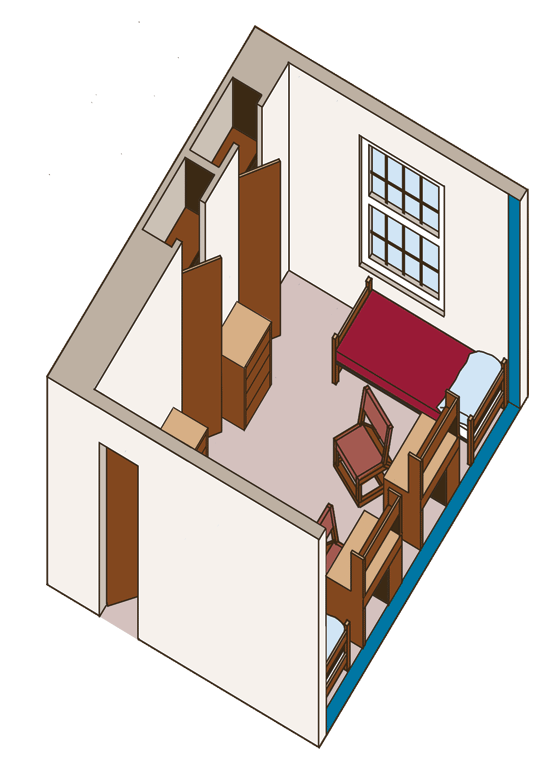 Typical Double-Room Dimensions
Unless noted, measurements are L x W x H. Beds have wood frames and require a maintenance request to bunk or unbunk. Bedrooms are approximately 15'3" deep and 11'9" wide.
2 Twin beds - Be ds have wooden loftable frames and can be adjusted for height without any other equipment
Mattress Long Twin: 36" wide x 80" long
2 Desks (42" x 24" 30")
2 Desk chairs (23" x 21" x 33")
2 Corkboards under bookshelves
2 Bulletin Boards (38" W x 40" H)
2 Wardrobes (44" x 20" x 74")
2 Chests of drawers (28" x 22" x 45")
Window with blinds (60" W x 68" H)