Humphreys Hall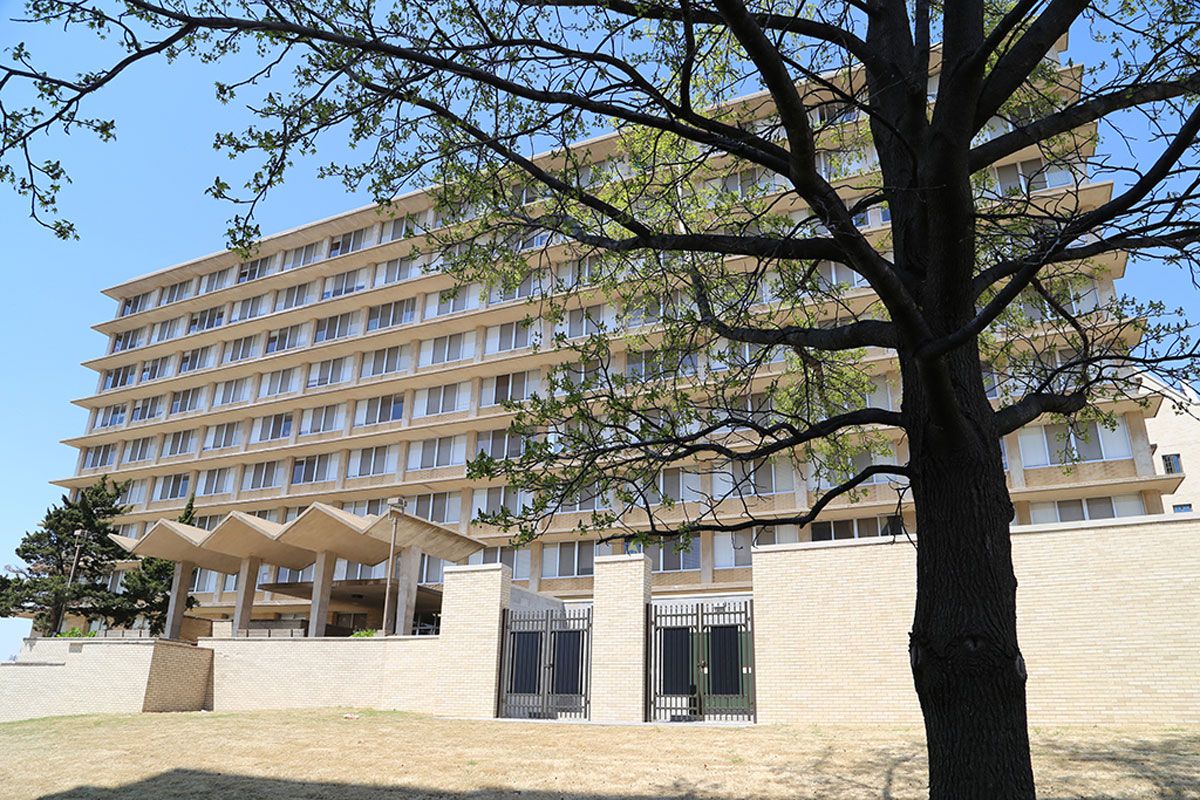 Humphreys Hall
Opened in 1961, Humphreys Hall was named for Allan Sparrow Humphreys who served as Dean of Men from 1937 until 1945.
Humphreys Hall is located next door to 1021 Food Hall and across the street from the Business Administration Building. It features a large first floor lounge, and direct computer network access in each room. A study lounge is provided on each floor.
Hall visiting hours are 8 a.m. to 2 a.m., Sunday through Thursday, and 24 hours a day during Friday and Saturday.
This hall is open to students even during winter and spring breaks.
Front Desk
Physical Location
195 N. McIlroy Ave.
Fayetteville, AR 72701-4032
Mailing Address
195 N. McIlroy Ave.
Fayetteville, AR 72701-4032
Social Media
Standard Features
Kitchen with cooking equipment (available from the front desk)
Fire alarm and sprinkler system
Common spaces available for studying or socializing
Hall Features
Capacity of 432 students
Co-ed building open to all students
Academic Year Hall (open during breaks)
Elevator
Living/Learning Community
Available for Freshmen
Piano
Wi-Fi available
Typical Room Layout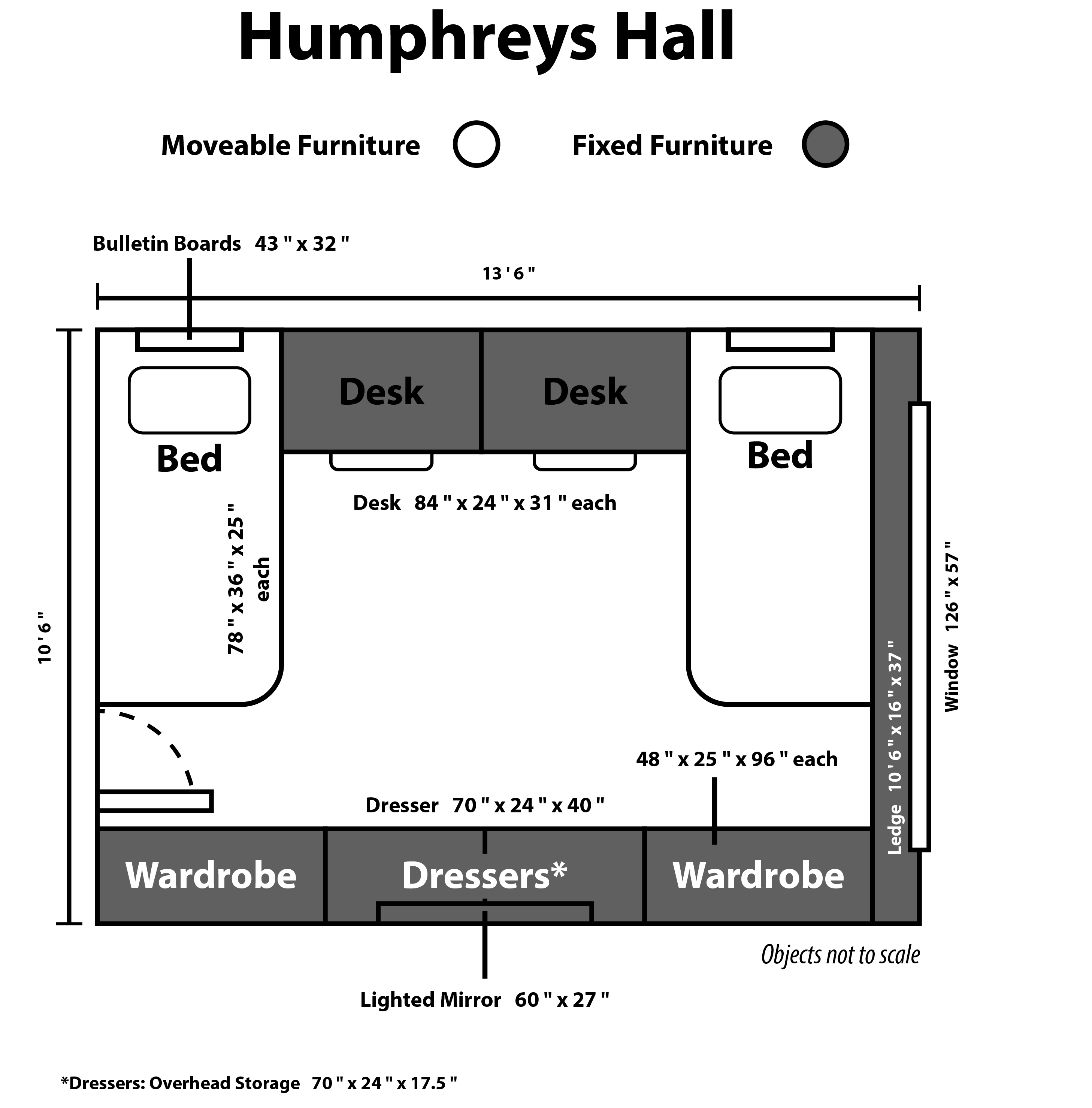 Download this room layout
Unless noted, measurements are length x width x height
Common Spaces
Resident Rooms