Humphreys Hall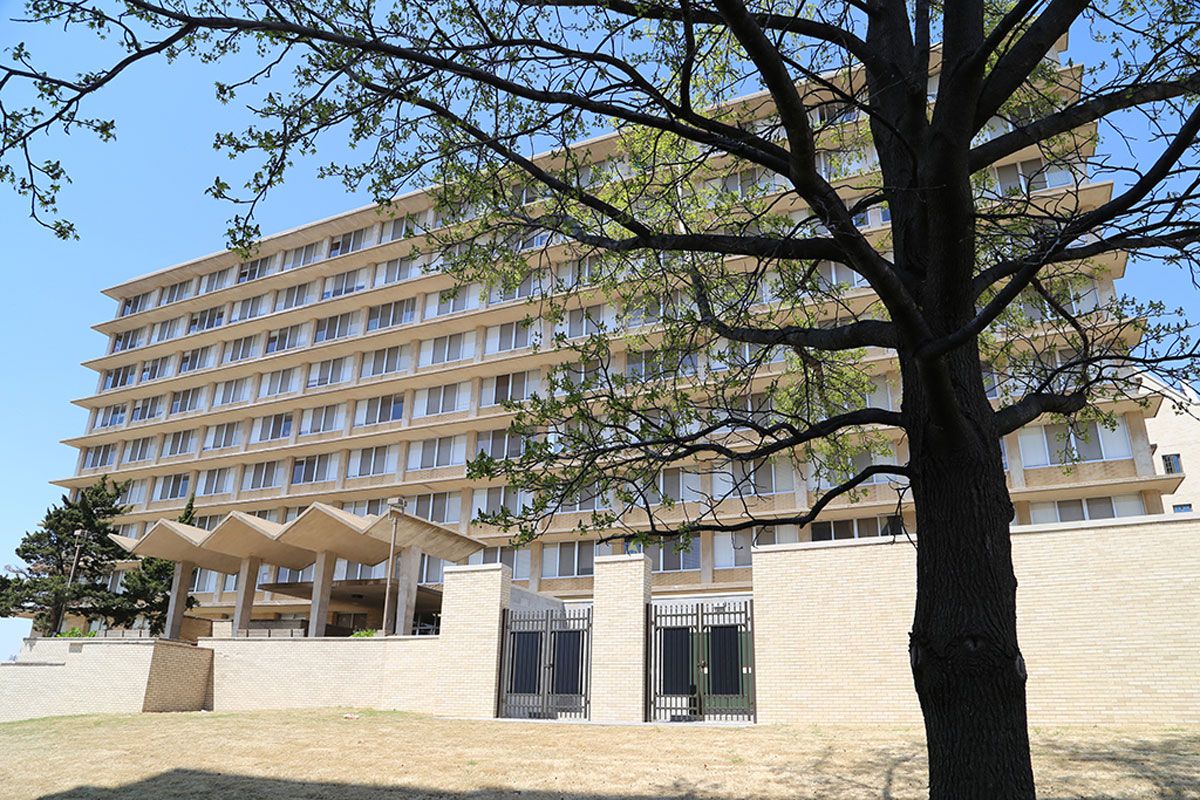 About Humphreys Hall
Opened in 1961, Humphreys Hall was named for Allan Sparrow Humphreys who served as Dean of Men from 1937 until 1945.
Humphreys Hall is located next door to Brough Commons Dining Center and across the street from the Business Administration Building. It features a large first floor lounge, and direct computer network access in each room. A study lounge is provided on each floor.
Effective Sunday, Jan. 3, University Housing will limit guests/visitors in the residence halls.
Each resident may have only one guest in the residence hall at a time. Overnight guests will not be permitted, and no guests should be in rooms between the hours of 2-8 a.m.
The visitation and guest policies will be revisited by January 29, 2021 to determine any adjustments needed.
This hall is open to students even during winter and spring breaks.
Front Desk
Location
195 N. McIlroy Ave.
Fayetteville, AR 72701-4032
Mail
195 N. McIlroy Ave.
Fayetteville, AR 72701-4032
Standard Features
Kitchen with cooking equipment (available from the front desk)
Fire alarm and sprinkler system
Common spaces available for studying or socializing
Hall Features
Capacity of 432 students
Co-ed building open to all students
Academic Year Hall (open during breaks)
Elevator
Living/Learning Community
Available for Freshmen
Piano
Wi-Fi available
Typical Room Layout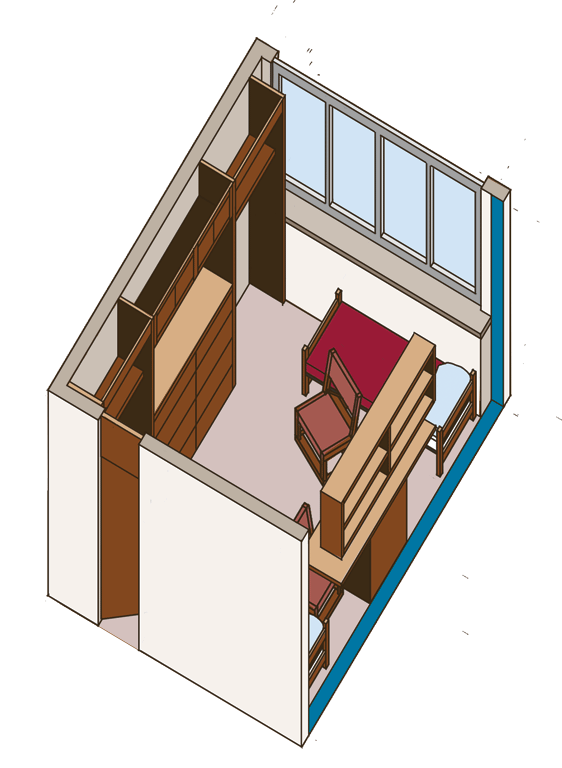 Typical Double-Room Dimensions
2 Twin beds (78" x 36" x 25")
Double desk (84" x 24" x 31")
2 Desk chairs (23" x 21" x 33")
Double Dresser (70" x 24" x 40")
Lighted Mirror (60" W x 27" H)
Bookshelves (84" x 9" x 31")
2 Bulletin Boards (43" W x 32" H)
2 Wardrobes (48" x 25" x 96")
Window with blinds (126" W x 57" H)
Window Ledge (10"6" x 16" x 37")
Overhead storage (70" x 24" 17.5")
Bedrooms are approximately 13'6" deep and 10'6" wide.Unless noted, measurements are L x W x H