Adohi Hall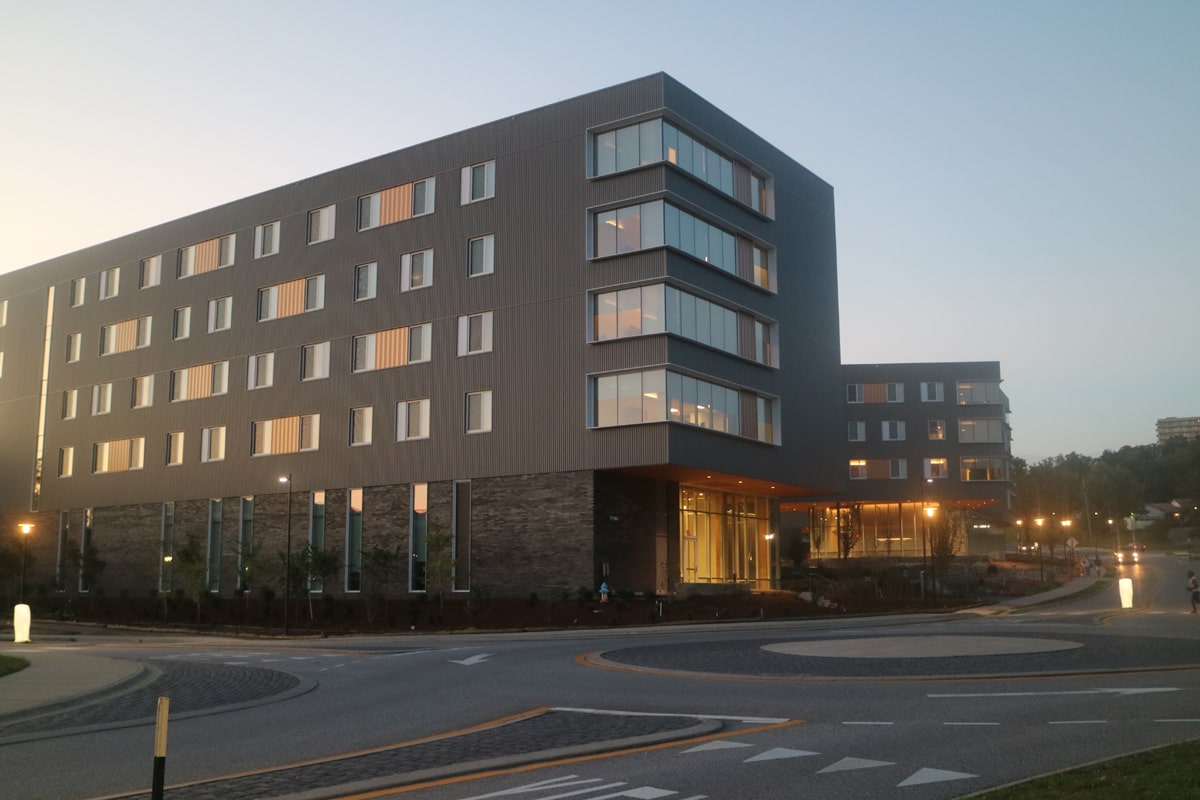 ---
Adohi Hall
Adohi Hall is 708-bed co-ed hall open to all students in the south campus neighborhood.
Adohi is a Cherokee word for "woods."
This name honors the Cherokee who passed nearby the site following the Trail of Tears between 1837 and 1839. It was chosen in consultation with citizens of the Cherokee Nation, including members of the Cherokee speaker's bureau.
A Trail of Tears marker is located approximately 1,500 feet south of the new residence hall.
It also references the sustainably sourced wood used in the cross-laminated timber construction.
Hall visiting hours are 8 a.m. to 2 a.m., Sunday through Thursday, and 24 hours a day during Friday and Saturday.
This hall is open to students even during winter and spring breaks.
Common Spaces
Resident Rooms
Pods
Pods rooms are traditional two-bed rooms located close to a bathroom and study area.
---
Semi-suites
Semi-suites are two-bed rooms with a sink and private bathroom.