Harding Hall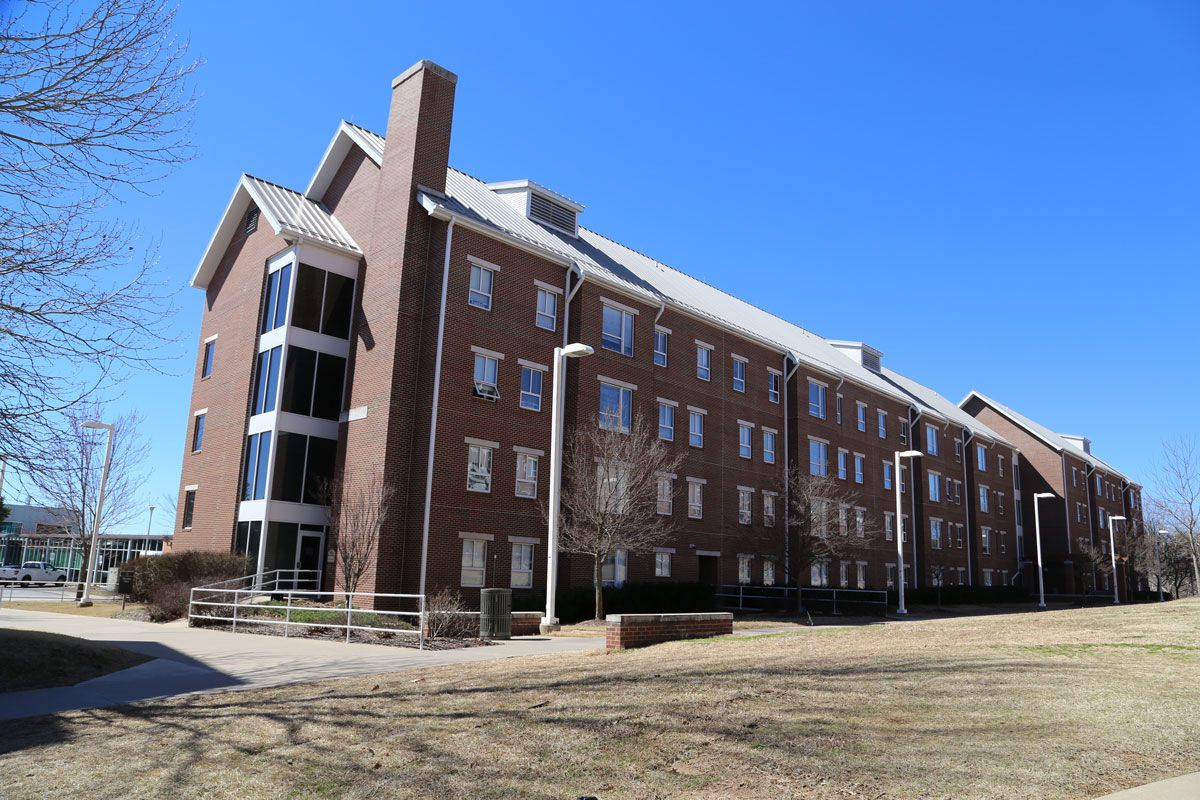 ---
Harding Hall
Harding Hall is part of the Northwest Quad neighborhood. Other halls in this neighborhood include Gatewood, Harding and Morgan Halls.
Harding Hall is named for Arthur Harding, former university president.
This neighborhood houses a computer lab, music room, faculty and staff apartments, classrooms, meeting rooms, lounges and a connected dining hall.
Hall visiting hours are 8 a.m. to 2 a.m., Sunday through Thursday, and 24 hours a day during Friday and Saturday.
This hall is open to students even during winter and spring breaks.
Rates by Semester
Single Room
$4,969
Front Desk
Physical Location
1106 W. Maple St.
Fayetteville, AR 72701-3108
Mailing Address
1106 W. Maple St.
Fayetteville, AR.
72701-3108
Morgan Hall handles mail and packages for Harding Hall.
Social Media
Standard Features
Kitchen with cooking equipment (available from the front desk)
Fire alarm and sprinkler system
Common spaces available for studying or socializing
Hall Features
Co-ed building
Student population: All students
Academic Honors Area
Academic Year Hall (open during breaks)
Elevator
Movable Furniture
Neighborhood Computer Lab
Hall Carpeting
Bathroom in Suite/Apartment
Download this room layout
Northwest Quad Amenities
Private, locking bedrooms
Individual, locking closets keyed to the bedroom door key
Data port in each bedroom
Data port in living room
Two bathrooms per 3 and 4 bedroom suites
Lofted bed with desk and modular furniture
Each suite independently climate-controlled
Ethernet connection in each room
Connected dining hall
Razorback Transit bus stop
Each suite includes: sink, toilet, sofa, chairs, coffee table, end table, bathtub with shower, entertainment stand, and kitchen stools
Complex contains classrooms, meeting rooms, lounges, kitchens, laundry and Faculty in Residence apartment and office
Unless noted, measurements are length x width x height
Common Spaces
Resident Rooms