Walton Hall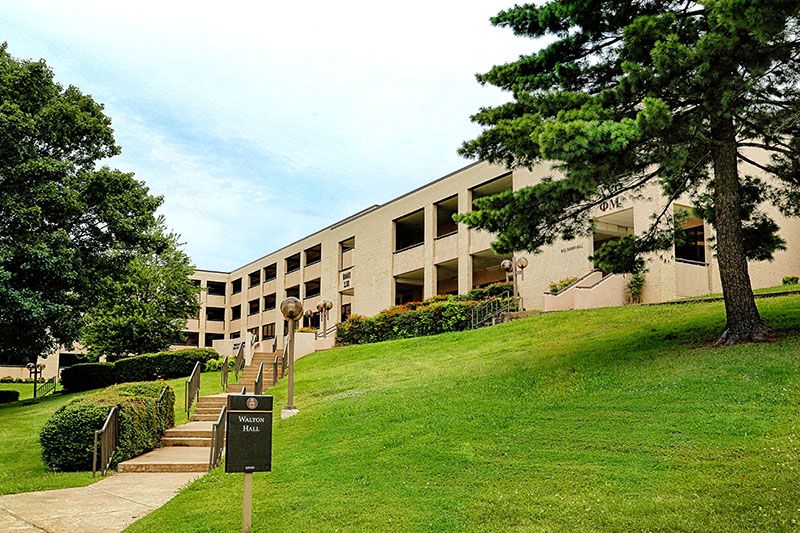 ---
Walton Hall
Most Walton Hall residents live in suite-style rooms with a bathroom shared with other residents in a "Jack and Jill" style.
Rooms on the east side of the first floor are configured as traditional resident hall rooms.
Hall visiting hours are 8 a.m. to 2 a.m., Sunday through Thursday, and 24 hours a day during Friday and Saturday.
This hall is open to students even during winter and spring breaks.
Common Spaces
Resident Rooms