Walton Hall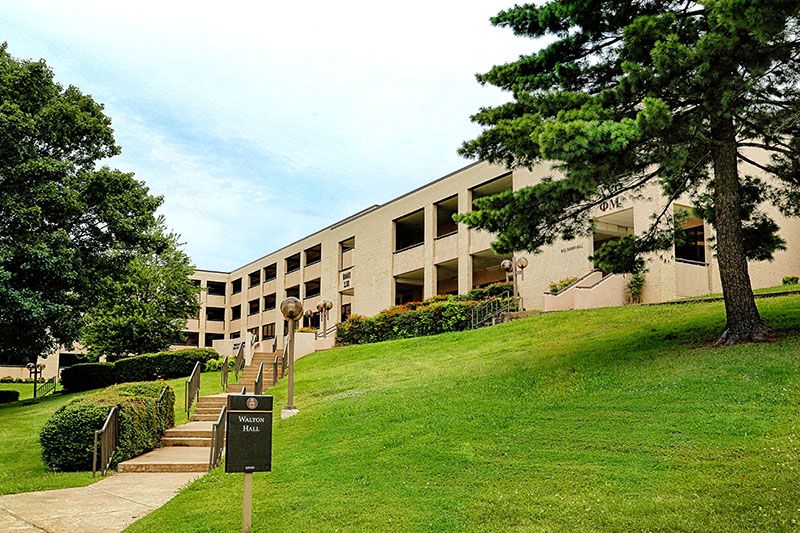 ---
Walton Hall
Most Walton Hall residents live in suite-style rooms with a bathroom shared with other residents in a "Jack and Jill" style.
Rooms on the east side of the first floor are configured as traditional resident hall rooms.
Walton Hall is open only to upperclassmen. (Available to first-year students for the 2021-2022 Academic Year only
Hall visiting hours are 8 a.m. to 2 a.m., Sunday through Thursday, and 24 hours a day during Friday and Saturday.
This hall is open to students even during winter and spring breaks.
Front Desk
Physical Address
324 N. Stadium Dr.
Fayetteville, AR 72701-4014
Mailing Addresses
301 N. Garland Ave.
Fayetteville, AR.
72701-4010
Gregson Hall handles packages for Walton Hall. Mail is received at Walton Hall.
Social Media
Standard Features
Kitchen with cooking equipment (available from the front desk)
Fire alarm and sprinkler system
Common spaces available for studying or socializing
Hall Features
Capacity of 152 students
Co-ed building
Upperclassmen-only resident hall
Elevator
Movable Furniture
Room Carpeting
Sink in Room/Suite
Bathroom in Suite/Apartment
Walton North Typical Room Layout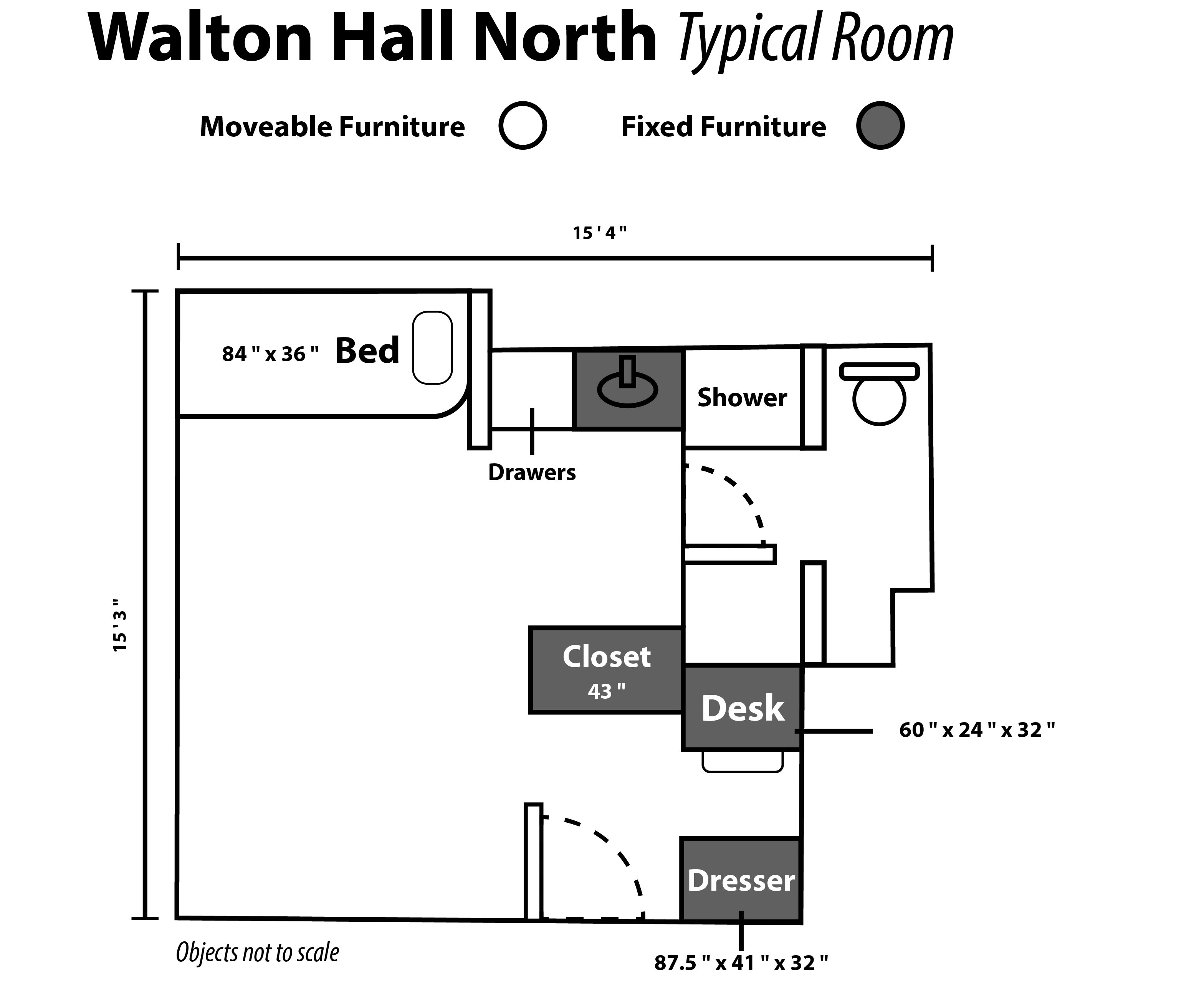 Walton South Typical Room Layout