Futrall Hall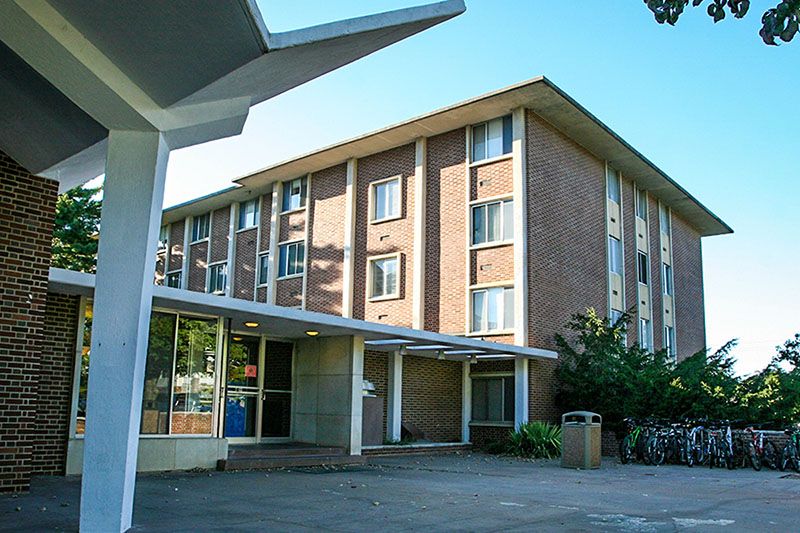 ---
Futrall Hall
Named for Mrs. Annie D. Futrall, the hall opened in 1963. Mrs. Futrall was the wife of former University President Dr. John C. Futrall. Mrs. Futrall was very visible to the campus and its visitors as a hostess at the University Functions for 26 years.
Futrall Hall is located on the north side of campus next to Holcombe Hall and receives desk and mail services through the Garland Commons desk at the Northwest Quad.
Futrall Hall is open only to female University of Arkansas students.
Hall visiting hours are 8 a.m. to 2 a.m., Sunday through Thursday, and 24 hours a day during Friday and Saturday.
Explore
Common Spaces
Resident Rooms