Live Here
Illness in the halls
University Housing does not provide housing for students needing to quarantine or isolate because of an illness.
Since most students share bathroom spaces, it may not be possible to quarantine or isolate in a residence hall room. Students and their supporters should develop a plan based on Centers for Disease Control and Prevention and the Arkansas Department of Health guidelines in advance in order to be prepared should exposure or illness occur.
Residents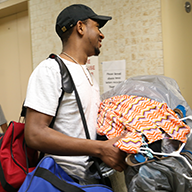 For Incoming Students
Your first year on campus is an exciting time of making new friends, getting involved in campus activities and receiving a top-notch education from the university's talented facility. Find out about the Freshman Residency Requirement and other important information.
What You Need to Know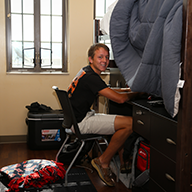 For Current and Transfer Students
The campus residential community is committed to your academic success and the location can't be beat. Live on campus and walk to class each morning in a matter of minutes.
On Campus After the First Year