Live Here
Residents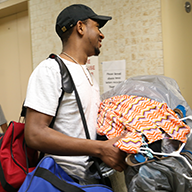 For Incoming Students
Your first year on campus is an exciting time of making new friends, getting involved in campus activities and receiving a top-notch education from the university's talented facility. Find out about the Freshman Residency Requirement and other important information.
What You Need to Know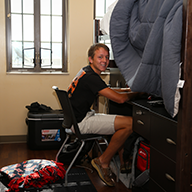 For Current and Transfer Students
The campus residential community is committed to your academic success and the location can't be beat. Live on campus and walk to class each morning in a matter of minutes.
On Campus After the First Year