Air Force ROTC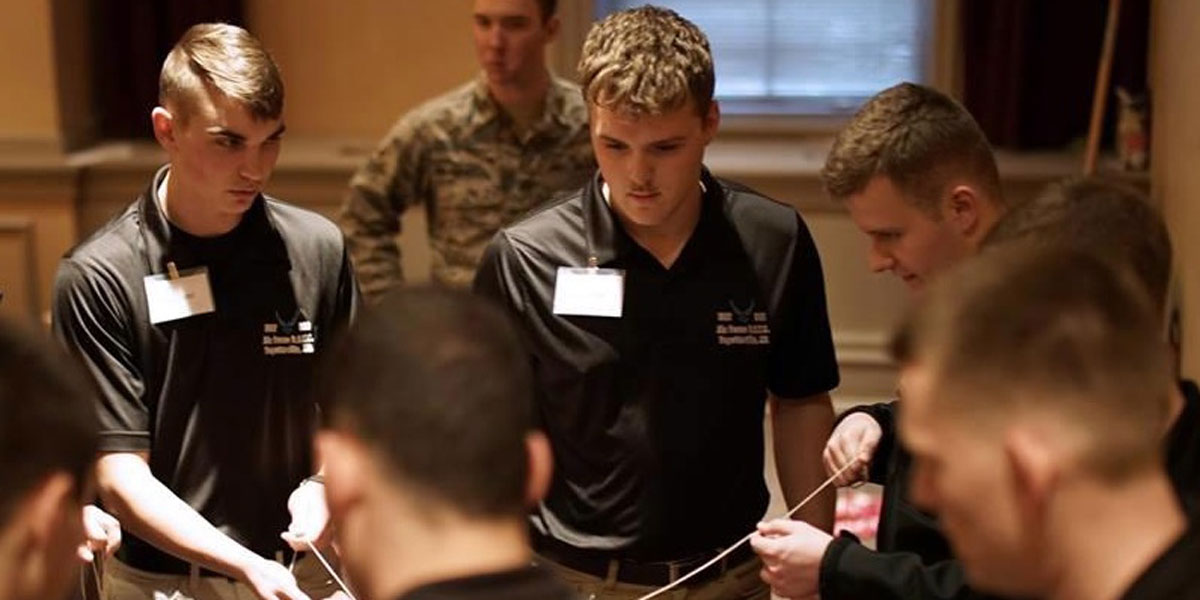 ---
LLC Coordinator: Major Amie Murtha
Sponsoring College/Department: Air Force ROTC Program
---
AFROTC students are often involved in leadership activities, such as serving the VA Hospital in Fayetteville or the City of Springdale.
Students are also very active on campus by participating in Color Guard for most athletic events. Further, they are involved with each other socially by rock climbing, organizing cookouts or playing paintball.
Students in the AFROTC LLC can be part of any academic major at the University of Arkansas.
It is located in Humphreys Hall.
Benefits
Getting to know faculty and staff in a small setting.
Create connections right away with peers who share the same interests.
Become involved at the University of Arkansas.
Who should join?
You are a student in the Air Force ROTC (AFROTC) program.
You want to live in the same residence hall and form study groups with other students in the AFROTC program.
You want to participate in extracurricular activities that connect learning in and out of the classroom.
You want to experience career exploration with faculty, students, and advisors.
2022-2023 Requirements
Have undergone the application process and been formally accepted into the Air Force ROTC Program.
Have at least a 3.00 GPA.
Enroll in the 0-credit hour class delegated for the AFROTC LLC, UNIV 1200, and attend its seminars.
Live in the building designated for the Air Force LLC, Humphreys Hall, and have a roommate who is also selected for the Air Force LLC. Requests for living with a non-LLC member may be considered by the LLC coordinator.
Fall Semester
Freshman AERO 1011 The Foundations of the US Air Force I AERO 1011L Lab and Physical Training
Sophomore AERO 2011 The Evolution of Air and Space Power I AERO 2011L Lab and Physical Training
Spring Semester
Freshman AERO 1021 The Foundations of the US Air Force II AERO 1021L Lab and Physical Training
Sophomore AERO 2021 The Evolution of Air and Space Power lI AERO 2021L Lab and Physical Training