Adopt A Prof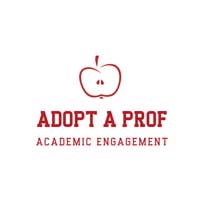 The Adopt A Prof program is a unique Housing initiative for faculty members that are interested in creating connections with students outside of the classroom.
Through the program, faculty have the opportunity to meet students where they are, engage with them in the residence halls, make memories and enhance both in-classroom and out-of-classroom learning.
Faculty participants have the opportunity to be "adopted" by a residence hall where they participate in different hall events, programs and initiatives. This program offers great engagement and learning opportunities between faculty and students.
The event includes at least two annual social events where professors meet other Adopt A Profs as well as professional Housing staff.
Ready to join? Email Megan Witherspoon Evans to learn more about the program.