Creative Community Program Assistant
---
Become a Creative Community Program Assistant
The Adohi Creative Community is a groundbreaking initiative within University Housing that offers free training and access to makerspace equipment.
This position is to assist the program coordinator for the Creative Community in the day-to-day operation of the equipment as well as plan programs and training opportunities for students to gain access to the equipment.
These responsibilities include but are not limited to the day-to-day operation of the creative spaces; training students and faculty in the use of equipment, keeping equipment in good working order, and tracking the use.
Equipment oversight will include 3D printing in existing and new forms, laser technology, textile creation, digital pattern making, recording studio equipment, and other emerging technologies.
---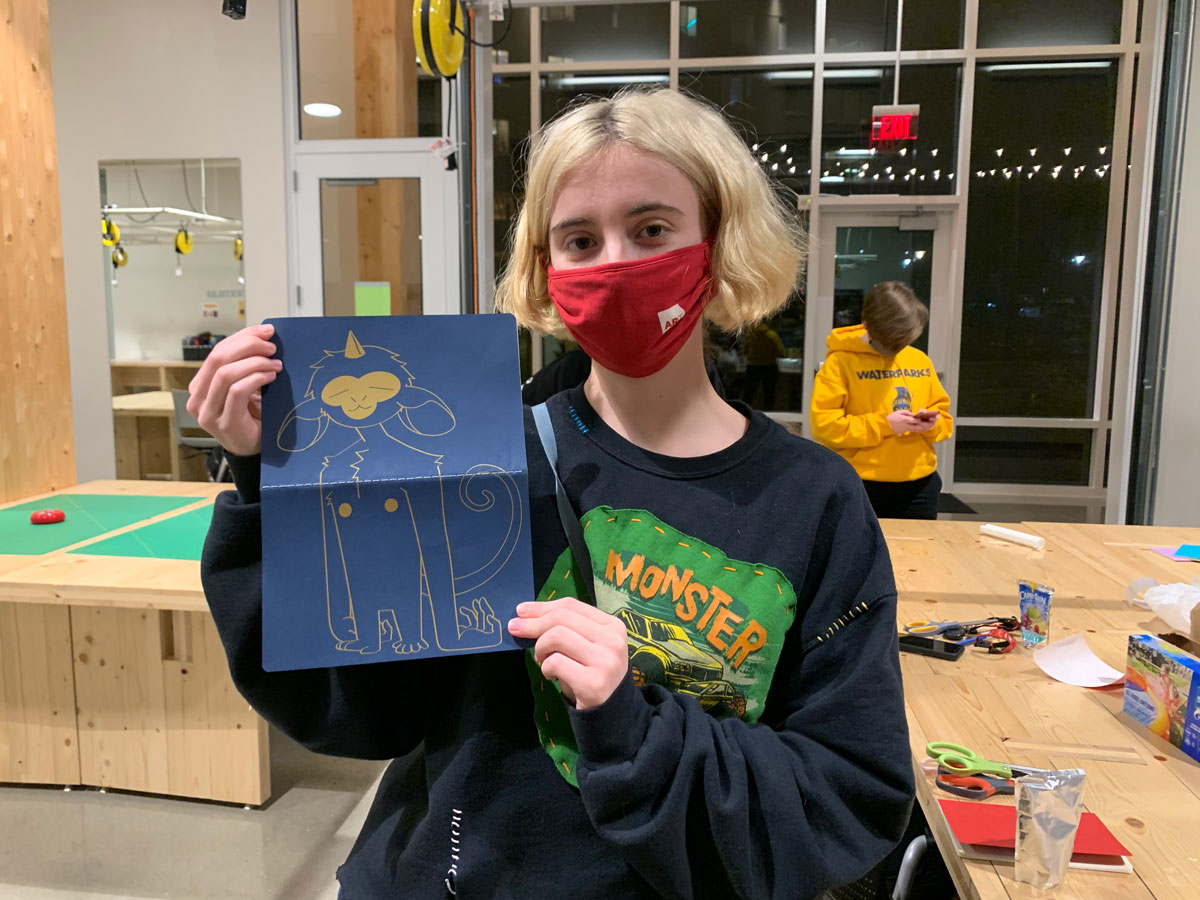 Essential Functions
Program/Training
50 percent
Plan, coordinate, and implement classes and training for students living in Adohi Hall.
Regulate usage of rooms/students/open studio times.
Train students on how to use the equipment and safety.
Managerial
20 percent
Make sure students are utilizing appropriate safety practices
Assist with training on tools and machinery
Conduct routine maintenance checks on Creative Community equipment
Administrative
20 percent
Check in and out students, keeping track of attendance and registration
Participates in all safety training
Attends meetings as determined by supervisor
Professionalism
10 percent
Adheres to standard housing and student affairs professional standards
Performs other related duties as assigned
Punctuality
Adheres to all University Housing policies and procedures
Program Assistant Expectations
Be responsible for two classes on two different days and times during the week. Each programmer will focus on one area, such as laser cutter
Be familiar with all equipment that is available in the Creative Community; (Cameras, Arduinos, Raspberry pi, Circuits, soldering irons, irons, sewing machines, 3D printers, laser cutter, piano, lighting equipment in Green room and Performance area, spray booth, TVs, Wenger: Virtual Acoustic Environments)
Be proficient in the specific area of their program area (Class they will teach)
Will understand the equipment well enough to troubleshoot a problem
Be knowledgeable of everything that is in each storage space, inventory and use of areas
Be proficient in new programs /App: calendar, space availability, checking students into rooms and equipment, setting up classes
 Be a liaison for external events, that occur after 5 p.m.
Be able to open and close the Creative Community
Be responsible for keeping the Creative Community clean and follow safety protocol
Monitor students using the space, assisting them to keep it clean and safe (which includes the Cabin and Kitchen)
Be responsible for locking up rooms (that are supposed to be locked) after a student is done using them
Promote/market all programs to Adohi and Pomfret residents
Supervision
This position reports to and is supervised by the Creative Community Coordinator. Verbal contact is expected on a regular and frequent basis.
Written reports may be expected concerning specific situations. Decisions involving delegated areas should be communicated to the coordinator and are often made in consultation with him/her
Time Commitment
The position is designed to be a 20 hour per week commitment; the actual time spent may vary slightly week to week but will not exceed the 20 hours.
Program Assistant Compensation
Live in Adohi or Pomfret Hall
Work with students who are as creative as you!
---
This position is subject to a pre-employment criminal background (and registry) check as well as a substance abuse test. Background check and drug screening information will be used in a confidential, non-discriminatory manner consistent with state and federal law.