Conference Ambassador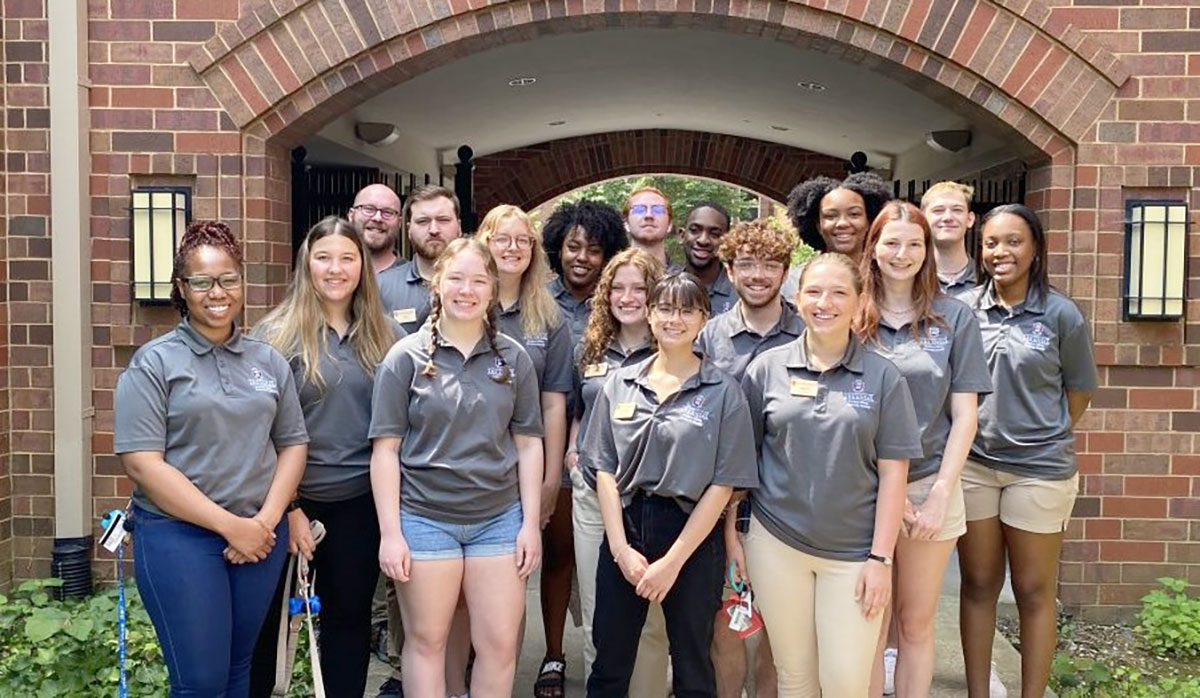 Become a Conference Ambassador
The Conference Ambassador (CA) is a key member of the University Housing Conference Services team. The CA is responsible for providing the highest possible customer service experience for guests staying on campus as part of a summer camp or conference.
Groups include adult/youth conferences, athletic camps, special events and university academic programs. CAs report to the assistant director for conference services and work collaboratively with all University Housing staff.
This is a live-in position and CAs work approximately 20-40 hours per week with night and weekend shifts required.
Dates of Employment
The start date is Sunday, May 12, 2024 and the end date will be Friday, July 26, 2024. There will be an opportunity for a select group of CAs to work until Sunday, August 4, 2024 to assist with fall intersession check-ins and duty coverage.
Availability
Required training dates are Monday, May 13th through Wednesday, May 15th. Additionally, the following dates require full staff participation: May 16-June 9, 2024
All vacations must receive prior approval from the assistant director for conference services.
Job Duties
General Position Duties
Serve as an ambassador for conference services, University Housing and the University of Arkansas
Provide a top-tier customer service experience for all internal and external constituents
Exhibit well-versed adaptability and critical thinking skills
Regularly update, meet and communicate with assigned senior conference ambassador, assistant director for conference services and other University Housing and University of Arkansas staff
Serve in an on-call duty rotation
Abide by all University Housing and University of Arkansas policies and procedures
Other duties asassigned as assigned
Administrative Duties and Building Operations
Serve as a resource for conference guests and administrators
Perform front desk duties, including answering phone, checking out equipment, assisting guests, etc.
Execute conference check-in/out procedures
Utilize conference software programming
Attend ongoing professional development opportunities
Implement Building Service Standards
Responsible for proper use of University Housing retainer keys
Job Benefits
$13 per hour with the potential for overtime
Great customer service experience
Flexible work schedules
On-campus summer housing
Qualifications and Requirements
Must be a student enrolled at the University of Arkansas for the Spring 2024 semester

Enrollment is not required for Summer 2024. However, CAs may enroll in three hours during the first five weeks and six hours during the second five weeks
CAs may not enroll in May intersession courses due to conference schedule conflicts
Enrollment in Fall 2024 courses is preferred

Cumulative GPA of 2.0 or above
Conferences Timeline
| Date and Time | Timeline Phase |
| --- | --- |
| Monday, Oct. 6, 2023 | Application Opens |
| Monday, Jan. 29, 2023 | Application Closes |
| Feb. 5-9, 2024 | Interview Process |
| Friday, March 1, 2024 | Notification Date |
| Sunday, May 12, 2024 — 8 a.m. to noon | CA Move-in |
| Monday, May 13, 2024 — 8 a.m. | CA Training Begins |
| Saturday, May 18, 2024 | First Conference Group Arrives |
Contact Information
If you have any questions, please contact Jimmy Bowie, assistant director for conference services, at jbowie@uark.edu or 479-575-7764.