Cable Television
Digital TV - Contour on Campus
Cox provides digital content services, including cable television, to residential students at the University of Arkansas. This is done in partnership with University Housing.
Cox Contour is service that enables Cox Cable to be accessed via computer, phone, and tablet. It is available to all Housing residents while on campus. You can access this by visiting campus.cox.com.
The Cox remote uses a AAA battery. You are responsible for supplying this battery.
Channel Listing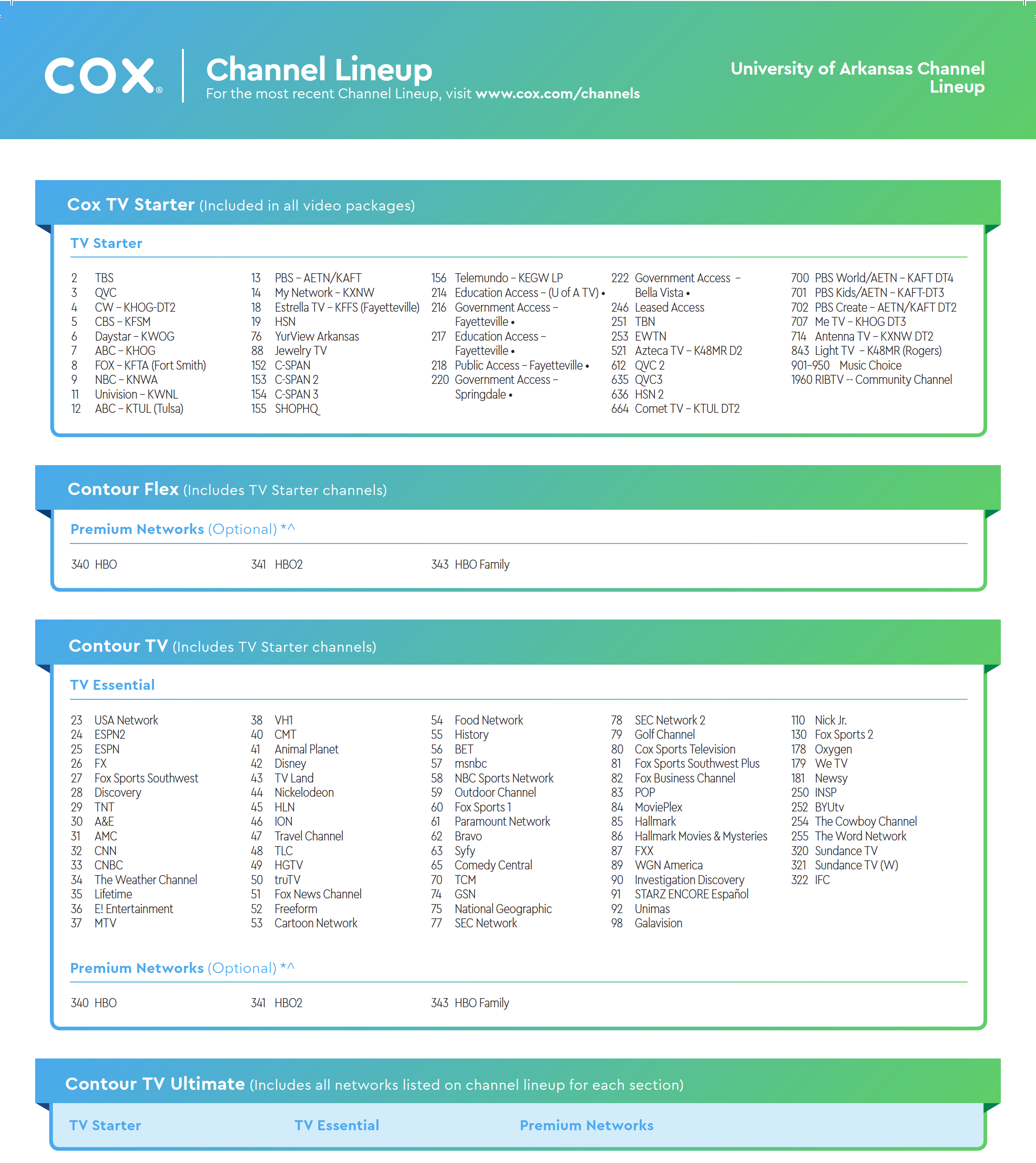 On-Call Help
Please call the University Housing ResNet team for any Cox cable-related issues: 479-575-2905 Ext. 3.
You may also submit a ticket to ResNet, Housing's technology service.
ResNet will also help when you are missing cable box wires or components.
Additional Services
Cox Communications provides DVR and other services upon request.
Please visit Cox.com or visit their store 637 E. Joyce Blvd. for more information.