No Woman Left Behind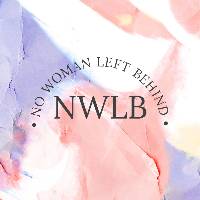 No Woman Left Behind (NWLB) is a bystander intervention program created by women for women and the men who care about them. It was established to educate communities about sexual assault and to create a culture that does not wait for someone else to take action.
In addition to serving as a public awareness campaign this program includes, curriculum based educational initiatives for college students as well as functioning NWLB chapters located on campuses throughout the country.
Follow No Woman Left Behind on Instagram.
Email Nwlb@uark.edu to Get Involved
Meet the NWLB Interns
Cianna Rodriguez
Cianna is a junior with a public health major and a political science minor. She is a first-year intern and is passionate about women's health outreach in rural and underserved communities. She believes in creating a diverse and inclusive campus and is so excited to host interesting and important programs.
Meghan Varner
Meghan is a senior from Sykesville, Md. She is a sociology major with a biology minor and is on the pre-med track. She has been a resident assistant previously and is very passionate about sexual assault awareness. She is excited to spend this year in the NWLB role so she can help to do more on campus to promote sexual assault awareness, healthy relationships, bystander intervention and empowerment.
History of No Woman Left Behind
The idea for No Woman Left Behind (NWLB) came from students at Sacramento State University in the summer of 2007 after reading about the De Anza college rape case. Several members of the De Anza college baseball team allegedly assaulted a young girl at a party. No one at the party of over 50 people offered to help until three women from the De Anza soccer team intervened, fought off the players, and brought the girl to the hospital for treatment.
Later, one woman at the party told a reporter that she saw ten people cheering baseball players who were engaging in sex with the girl. She did not interfere because "I didn't think of it as a rape situation."
No Woman Left Behind was inspired by Lauren Bryeans, April Grolle and Lauren Chief Elk, members of the women's soccer team at De Anza College in Cupertino, California. We would also like to acknowledge the survivor of the sexual assault. Her courage is truly inspiring. Her strength, as well as the strength of all sexual assault survivors is remarkable.
In the spring of 2010 One Student (formerly Unite for Change) became the official headquarters for the No Woman Left Behind Campaign. One Student is privileged to be able to give this incredible campaign a home within our organization and honored to have the opportunity to continue to spread the message of courage and sisterhood that was inspired by four young women.