Razorback Bridge Scholars
Razorback Bridge Scholars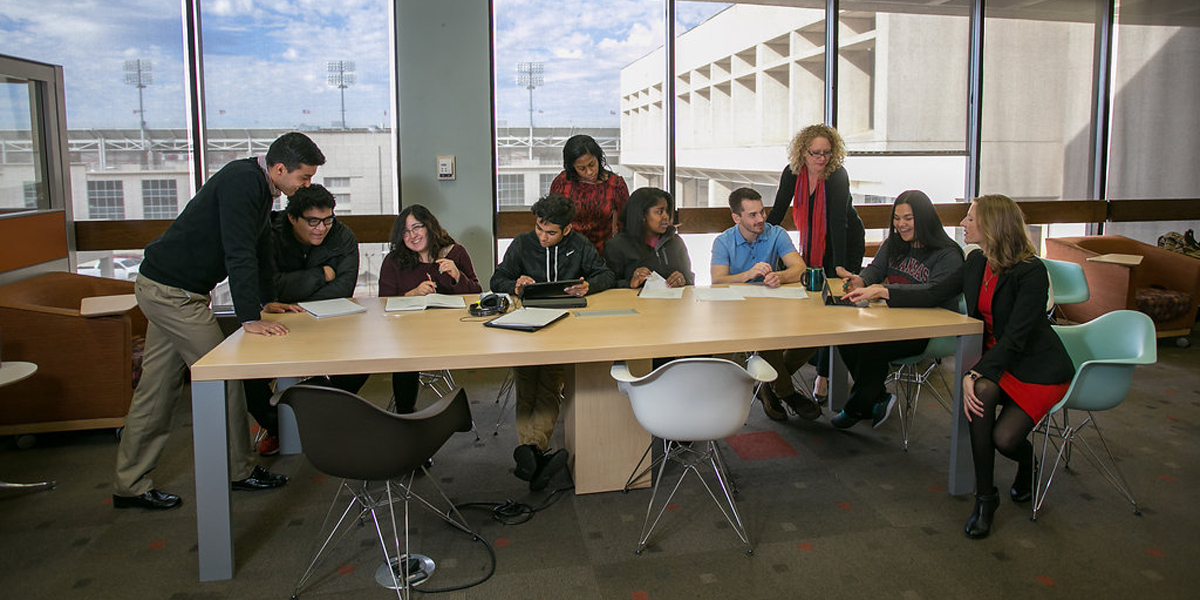 ---
The Razorback Bridge Scholars LLC provides scholarship students with extracurricular educational opportunities and academic support, cultivating future leaders through student engagement, peer mentorship, and the development of individual strengths though positive habit building.
Being a part of the Razorback Bridge Scholars LLC will ensure a successful transition to life at the University of Arkansas, while building a foundation of skills to help students maintain a high level of academic success throughout their time at the university, and beyond.
This LLC is located in the newly renovated Pomfret Hall.
Benefits
Live in an environment surrounded by motivated peers, all working for the same goal as scholarship students at the University of Arkansas
Get to know staff support in a small setting
Become involved in a variety of ways at the University of Arkansas and in the Fayetteville community
Take part in weekly meetings with a mentor who will assist you with academic and social support
Enjoy the food which will be provided at most meetings
Receive rewards for actively participating in the LLC
Who should join?
You are in incoming first-year student and have been accepted as a Razorback Bridge Scholar
Requirements
Have accepted one of the following scholarships: Razorback Bridge Scholarship, DACCC, Silus Hunt Scholarship, or have been approved as a participating roommate of a scholar.
Actively participate in the Academic Enrichment Program.
Participants will be enrolled and must attend the 0-credit hour class delegated for the Razorback Bridge Scholars LLC, UNIV 1200-003, and attend its seminars for both the fall and spring semesters.
Must live in the designated Razorback Bridge Scholars LLC residence hall, Pomfret Hall.
Maintain the required study hours for the Razorback Bridge Scholarship.
Newsletters
2020
2019
2018
2017
Staff
Coordinator
Shawn Mehrens
(DVMC)-Multicultural Center
Academic Counselor
Peer Ambassador
Talena Rounds