International Education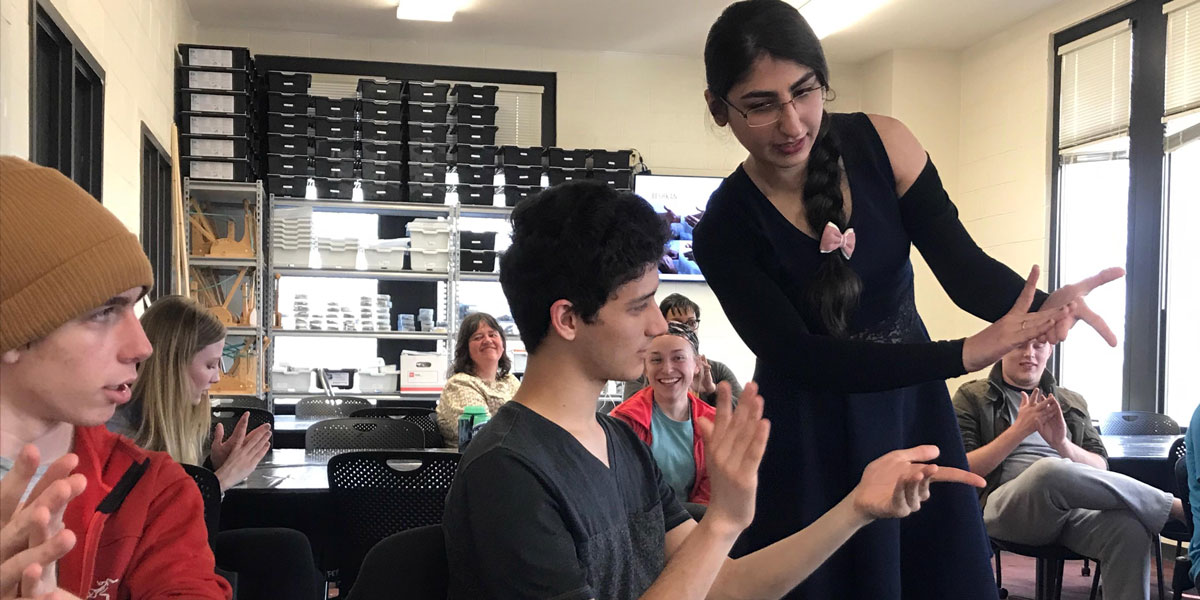 ---
The International Education Living Learning Community prepares students to grow in intercultural competencies, experience the marvels of the world's cultures and develop cross-cultural leadership skills.
It is located in Holcombe Hall.
Benefits
Get to know faculty in a small setting.
Create connections right away with peers who share the same interests.
Become involved at the University of Arkansas.
Who should join?
You want to share your life, talents and perspective within a world community.
You are a student who wants to learn from students from around the United States and the world.
You are an international student or you have lived abroad and want to continue to live in a diverse, international community.
You plan to study abroad during your education at the University of Arkansas.
Requirements
Actively participate in monthly workshops focused on international education
Will engage with and learn from all students who are part of the International Education LLC
Agree to attend 50 percent of the scheduled LLC social activities each semester
Enroll in the 0-credit hour class delegated for the International Education LLC, Univ 1200, and attend its seminars
Live in the building designated for the International Education LLC, Holcombe Hall, and have a roommate who is also selected for this LLC
Newsletters
2019
2018
2017
Staff
Coordinator
Michael Freeman
International Students and Scholars
Director