Entrepreneurship and Innovation
Entrepreneurship and Innovation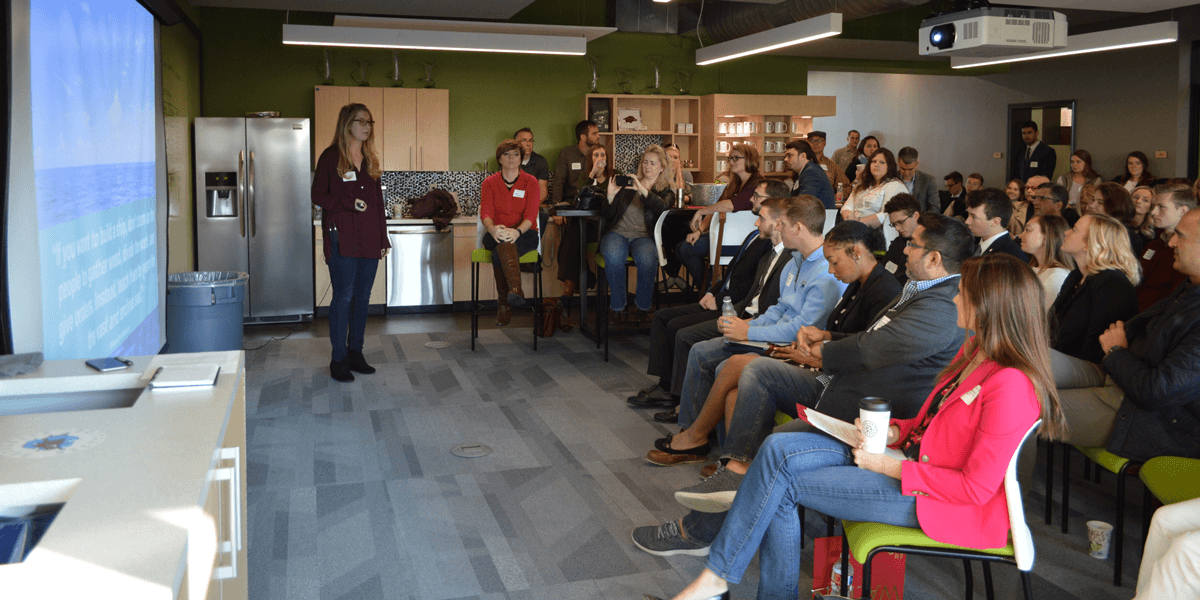 ---
The purpose of the Entrepreneurship and Innovation Living Learning Community is to support a community of students who thrive on innovation, entrepreneurship and creativity.
This LLC is is open to students from all disciplines with an interest in developing an innovative mindset. Entrepreneurship – defined as the process of creative problem solving that results in positive economic, social, or environmental outcomes – is at its core. Students are encouraged to explore and discover their interests, ideate, create and work collaboratively to find innovative solutions to challenges.
Members of the LLC will have access to work spaces across campus to meet like-minded individuals and develop new ideas and projects. Programs provided by University faculty/staff and members of the regional entrepreneurial ecosystem will support students as they blaze their trail at the UofA.
It is located in Adohi Hall.
Benefits
Create connections with peers who share similar interests
Plug in to the entrepreneurial community on campus and in NWA
Join a community of changemakers, dreamers and makers who share a passion for creating lasting change
Who should join?
You are comfortable with experimentation and change.
You are open to learning from failures.
You self-identify as "entrepreneur" or "innovator."
Requirements
Enrolled as an undergraduate student at the University of Arkansas
Complete a series of 4 core workshops that draw on design thinking and lean startup methodologies to build an innovation mindset:

Start with the Problem
Heart of the Customer
Rapid Prototyping
Art of the Pitch

Enroll in the 0-credit hour class delegated for the Entrepreneurship and Innovation LLC, UNIV 1200-011, and attend its seminars.
Attend two additional events (speakers, trainings, etc) per semester related to entrepreneurship and innovation
Live in the building designated for the Entrepreneurship and Innovation LLC, Adohi Hall, and have a roommate who is also selected for the Entrepreneurship and Innovation LLC.


Newsletters
2019
Staff
Coordinator
Deb Williams
Walton College
Director of Student Programs
Peer Ambassador
Hannah Gray