Engineering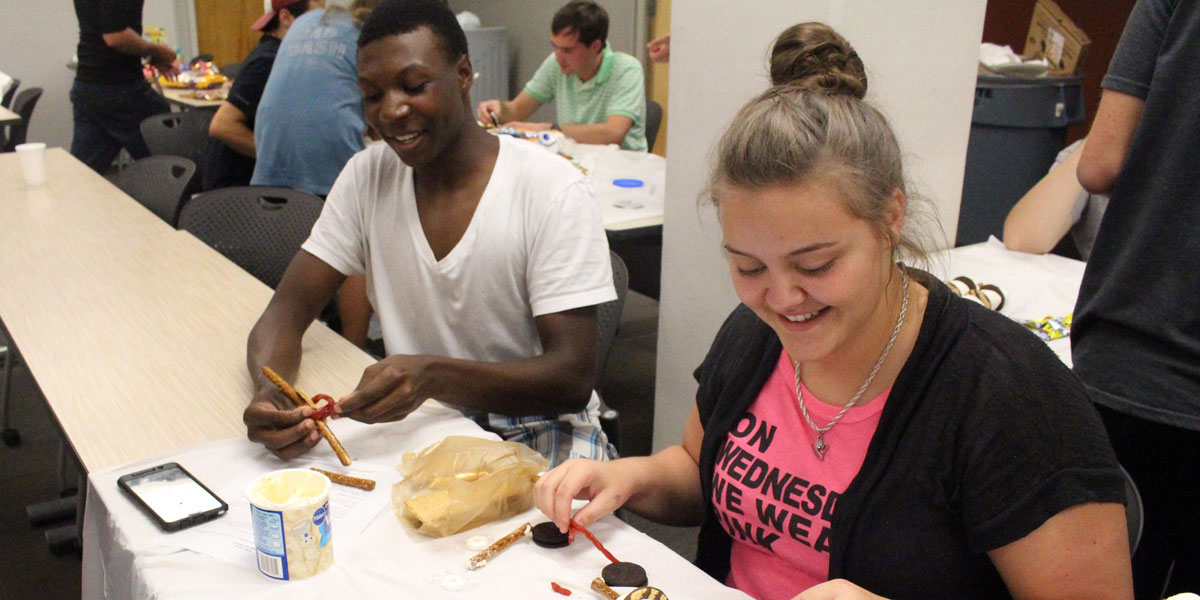 ---
As a member of the Engineering Living Learning Community, you will have the unique opportunity to engage with peers and faculty members from the College of Engineering to help enhance your academic performance during your first year at the University of Arkansas.
Students in the Engineering LLC are likely to get together often for studying, reviewing, and discussing course work in the residence hall.
The Engineering LLC offers initiatives such as study sessions, informal interactions with faculty and staff, guest speakers on various engineering related topics, and much more.
It is located in Yocum Hall.
Benefits
Get to know faculty in a small setting.
Create connections right away with peers who share the same interests.
Become involved at the University of Arkansas.
Who should join?
You are a first-year student majoring in engineering.
You want to live and study alongside first-year engineering students.
You want to participate in extracurricular activities related to your major.
You want to explore your career choice with faculty, students and advisors.
Requirements
Have declared a major in engineering
Enroll in the following classes for the fall semester:
Enroll in the 0-credit hour class delegated for the Engineering LLC, Univ 1200-007, and attend its seminars
Live in the building designated for the Engineering LLC, Yocum Hall, and have a roommate who is also selected for the Engineering LLC
Newsletters
2020
2019
2018
2017
Staff
Chris Cagle
Engineering College
Student Services Specialist
Peer Ambassador
Molly Blancaflor