For Current Students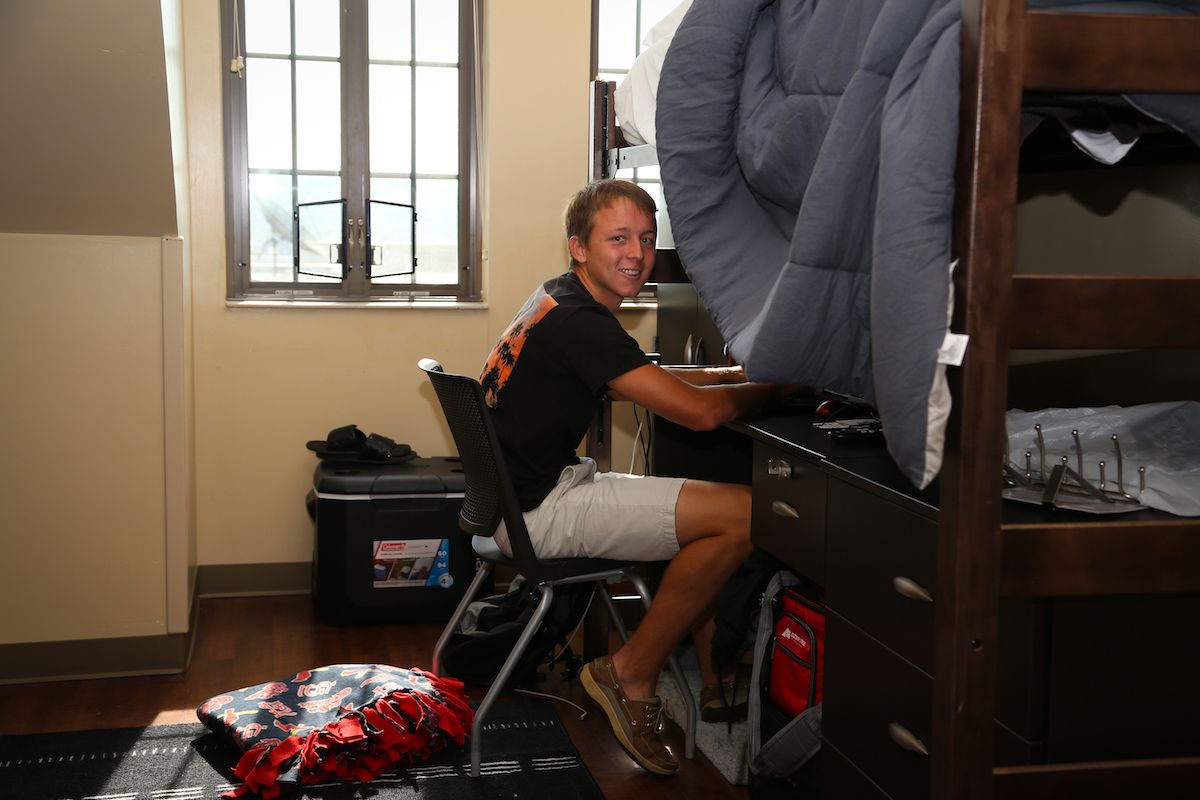 The On-campus Advantage
Nothing is more important to us than your success at the University of Arkansas. Students living on campus boast a 3.2 Grade Point Average (GPA). These students are also 89% more likely to attend the university for another year, according to university research. That is statistically ahead of the average off-campus student.
Did you know that we have specific communities that are mostly made up of upperclassman?
Only returning students are allowed to live in the university-owned apartment complex, Duncan Avenue Apartments.
Gibson and Gregson Halls are about 80% upperclassmen. These historic buildings are located at the top of Dickson Street, the energetic entertainment district of Fayetteville.
The returning student priority deadline each March ensures you have first dibs on popular suite-living properties like Walton Hall, the Northwest Quad buildings and the Maples.
Convenience and Community
By living on campus, you don't need to worry about a daily commute.
Multiple meal options exist at our dining facilities and on-campus restaurants, which means there is always a meal at hand when needed.
Housing rates are charged to student accounts. There is only one bill for on-campus students. Financial aid and scholarships are seamlessly applied toward housing costs.
But the greatest on-campus advantage is our vibrant, academic community. Your student is surrounded by staff dedicated to their success when living on campus.
Safety
Residence halls are designed to maximize student safety and offer on-call staff who are available at all times. Our campus enjoys its own police force. Their motto is "Protecting and Serving the Future of Arkansas."
Residential staff members are also trained to spot when the stress of school becomes too much. Counselors-In-Residence (CIR's) can discretely and sensitively offer help if you need someone to talk to when things start to interfere with your education.