Peer Ambassador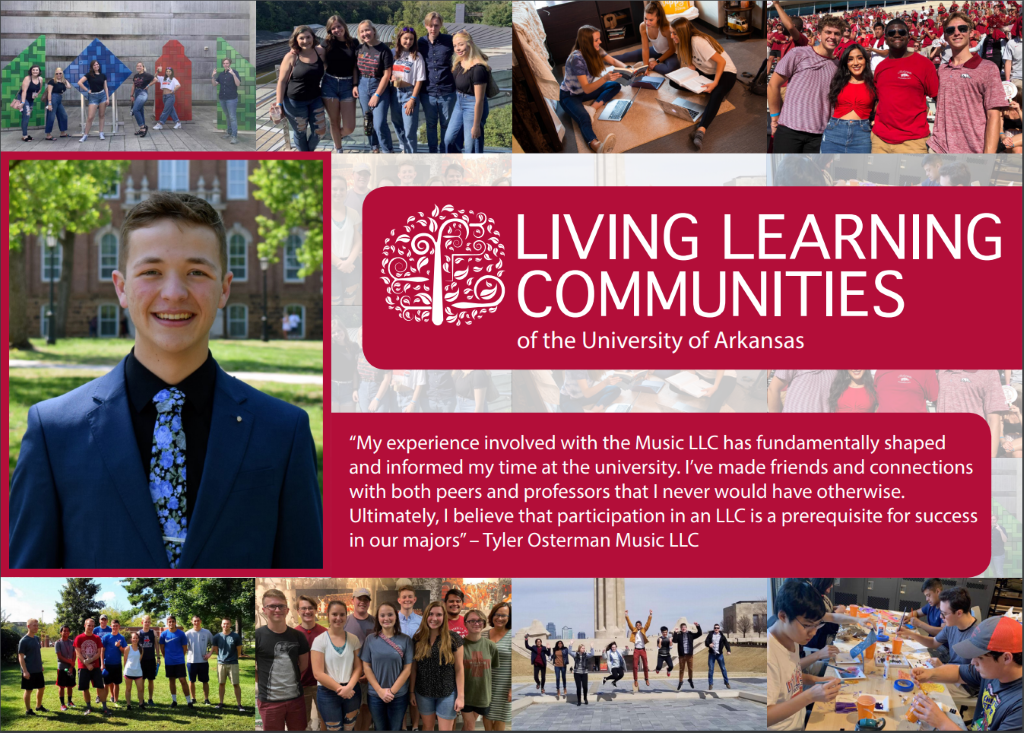 What is a Living Learning Community (LLC) Peer Ambassador?
An LLC peer ambassador is an undergraduate student who engages first-year students living in a residence hall who share similar interest and or major.
The peer ambassador is committed to providing an inclusive undergraduate leadership experience that fosters professional and personal development.
They help create leadership identities as individuals and as members of a team. This position provides an excellent opportunity for student leaders to network, mentor, gain programming experience and professional development opportunities.
Become a Peer Ambassador to ...
Help familiarize students with the different resources offered on campus
Assist participants make friends by building community
Be a role model to incoming freshman as you mentor and lead
Serve as a support system to students and encourage personal growth
Engage with students and help them find meaningful outlets for their interest
Assist students in becoming their best selves at the University of Arkansas
Responsibilities
Three Main Responsibilities
Building relationships
Programming
Advocating for LLCs
Communication with academic engagement stuff
Peer Ambassador Expectations
Interact with LLC Participants
At least five hours per week should be scheduled to spend time with participants.
Peer ambassadors should know their participants by name and engage with them during seminar, programs, and in their residence halls on a regular basis.
Administrative Tasks
At least 5 hours per week should be dedicated to administrative tasking.
Create monthly newsletter to be sent first business day of each month.
Plan all social events for LLC (one or two per month).
Assist in Educational Programming (As Needed)
One to two per month
LLC Coordinator should give clear expectations to the Peer Ambassador about any assistance they may need in educational programming. Peer Ambassadors are NOT in charge of educational programming unless the coordinator has requested their help. 
Coordinators should keep Peer Ambassadors informed of all educational programming they have planned for the LLC to prevent time conflicts, help inform participants, etc.
Attend all Programs
Peer ambassadors should attend all programs in the LLC (unless otherwise approved by LLC Coordinator and/or Academic Engagement Staff) to complete the following tasks:

Take attendance
Take quality photos of the event
Maintain Consistent Communication
Consistently keep LLC Coordinators, CREs, RAs, and Academic Engagement Staff informed of all programs. 
Attend Meetings
Biweekly meeting with LLC Coordinator   
Biweekly meeting with Supervisor
Monthly LLC Peer Ambassadors Meeting   
Compensation
Peer ambassadors are expected to work 8-12 hours per week for $10 an hour.
Meet the Peer Ambassadors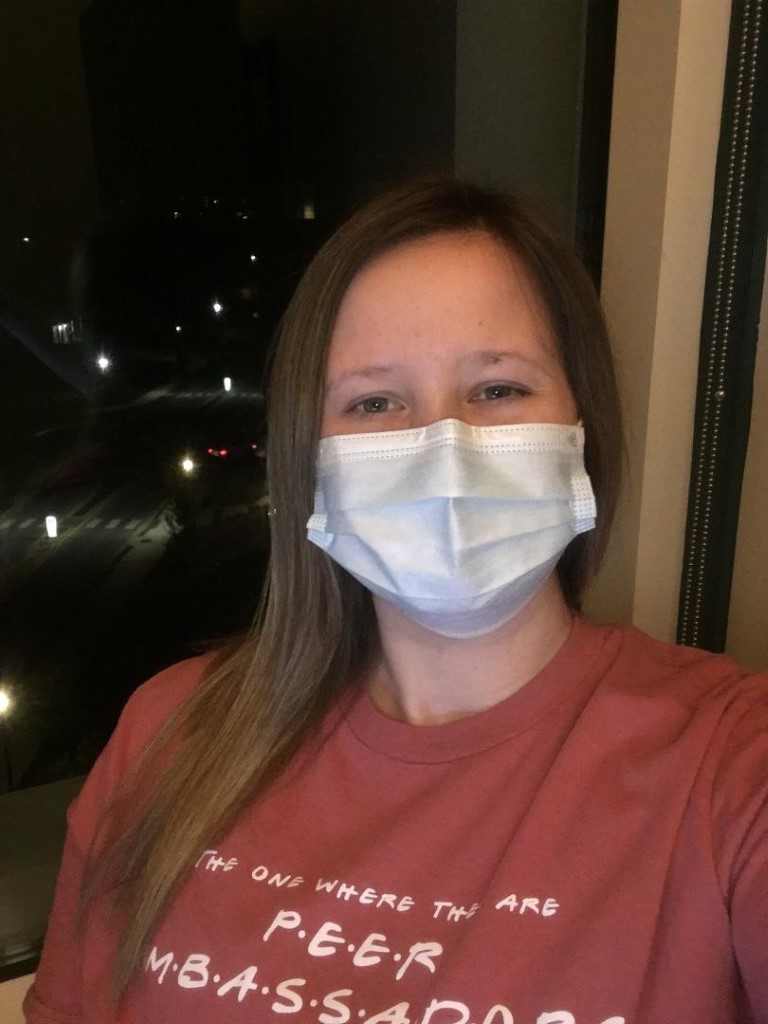 Shelby Herndon
Agriculture, Food and Life Sciences | Visit the webpage
Hometown: Palm Coast, Florida
Major: Animal Science
Students should take advantage of the LLCs because it's a great opportunity for freshman to get involved and make new connections on campus.
My favorite place on campus to study is the community area at the end of the hall I live on. It has huge windows that overlook the streets and has chairs specifically designed for students to use for studying.
A random fact about me is that I used to be really into competitive archery, and I've shot in the world archery competition/
---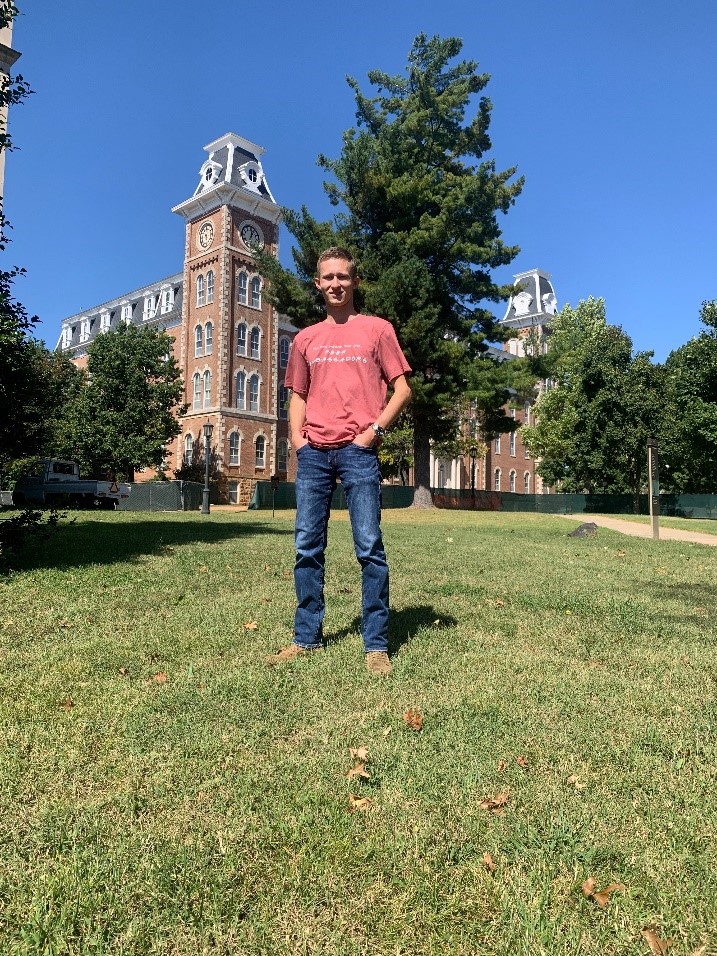 Dustin Dilbeck
Hometown: Mena, Arkansas
Major: Information Systems and Management
Students should take advantage of the LLCs to meet likeminded individuals, effectively providing instant friendships and a community that supports the things they enjoy.
My favorite place to study is anywhere with a giant whiteboard, particularly the one's in the library study rooms.
My random fact is that I study Information Systems yet hate every computer I've ever used.
---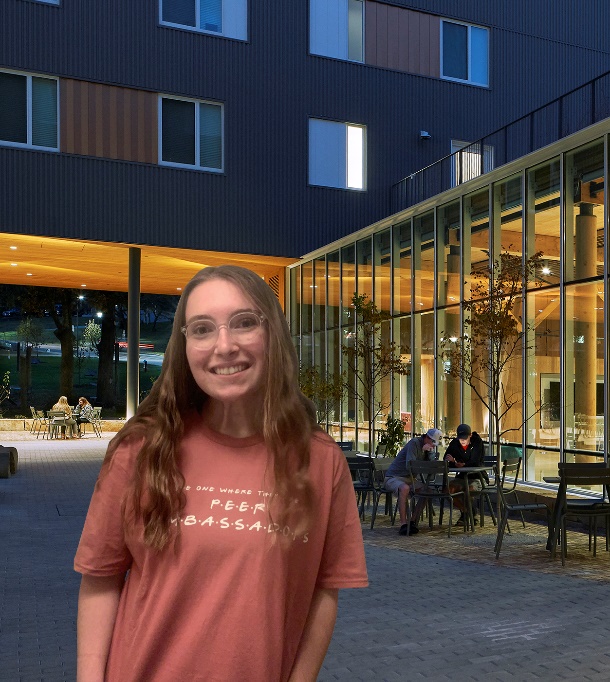 Kyra Vreeland
Hometown: Arlington, Texas
Major: Architecture
Students should take advantage of the Architecture and Design LLC because it gives students opportunities that other design majors do not receive such as going on firm tours and participating in events that teach them new design skills.
The Architecture and Design LLC also gives students another opportunity to form community with other design majors but at a smaller scale which can be beneficial for success freshmen year in the Fay Jones School of Architecture.
The LLC students also have myself and Professor Turner as mentors of whom can be additional resources to help students with their design projects if they need help.
My favorite place to study is The Arsaga's in the Law building.
A random fact about me is that I am obsessed with all things coffee, as most design majors are or become haha.
---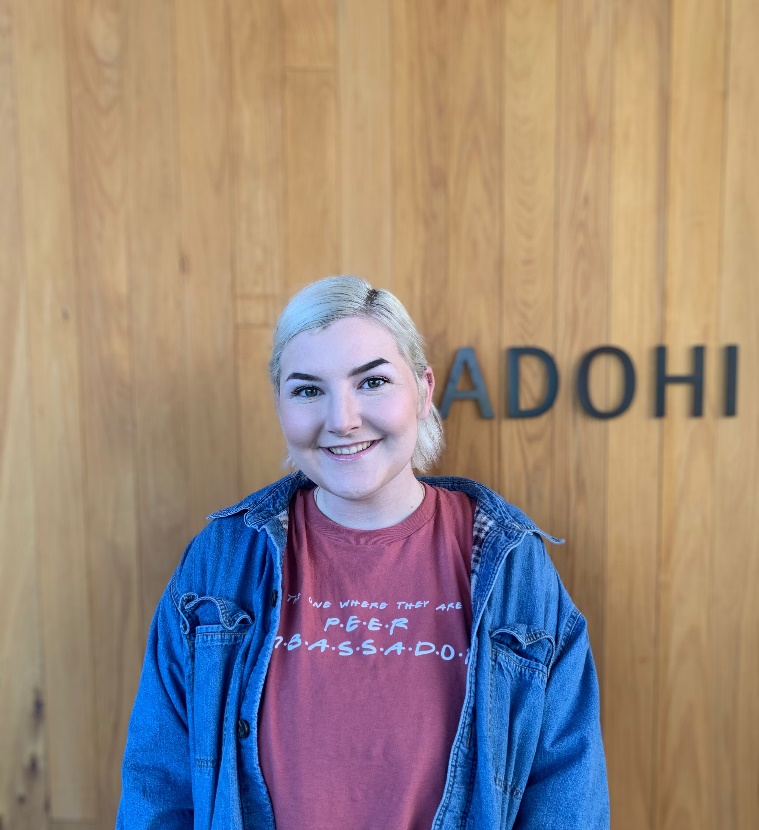 Nan Farrar
Hometown: Rudy, Arkansas
Major: Studio Art
Students should take advantage of the LLCS because the LLC program will help them gain access to resources, materials, and networking opportunities that will become vital during college that they would not be able to experience otherwise.
My favorite place to study is any booth in the Union.
My random fact is that I love listening to podcasts while I make art! My favorite podcast at the moment is All the Space In Between, a comedy advice podcast created by two artists I love.
---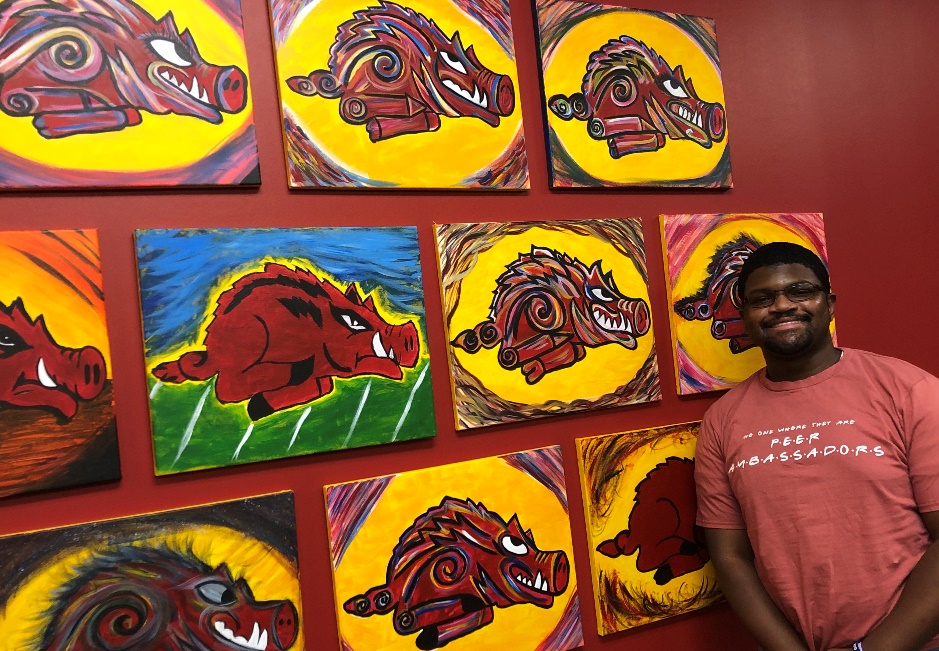 Torey Morris
Hometown: Mansfield, Texas
Major: International Business
Students should take advantage of the LLCs because it's a great way to get connected to the university very, very quickly.
It also gives you a chance to be around a lot of people who are in the same classes as you so you can all study together, hang out, and many other things. As well as, build relationships that can last a lifetime.
My favorite place to study is The Walton College of Business (WCOB).
My random fact is that I've seen the movie Top Gun in theaters.
---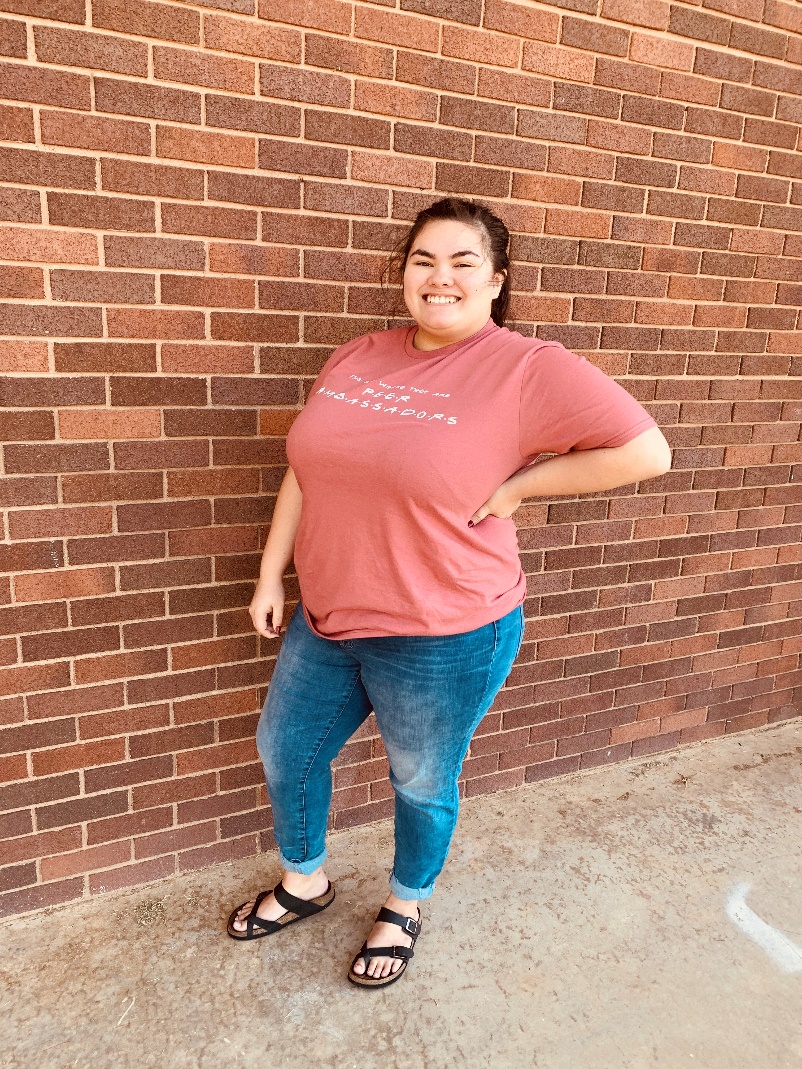 Molly Blancaflor
Engineering
Hometown: Hot Spring, Arkansas
Major: History and Political Science
Students should take advantage of the LLCS because not only do you start off the year with a community of your peers who are going through the same struggles, but you have a unique opportunity to engage and take advantage of the professors and faculty beyond just the classroom. You're surrounding yourself with people who want to see you succeed.
My favorite place to study is on a blanket on Old Main Lawn.
My random fact is that my favorite ice cream flavor is either cake batter or cookies and cream.
---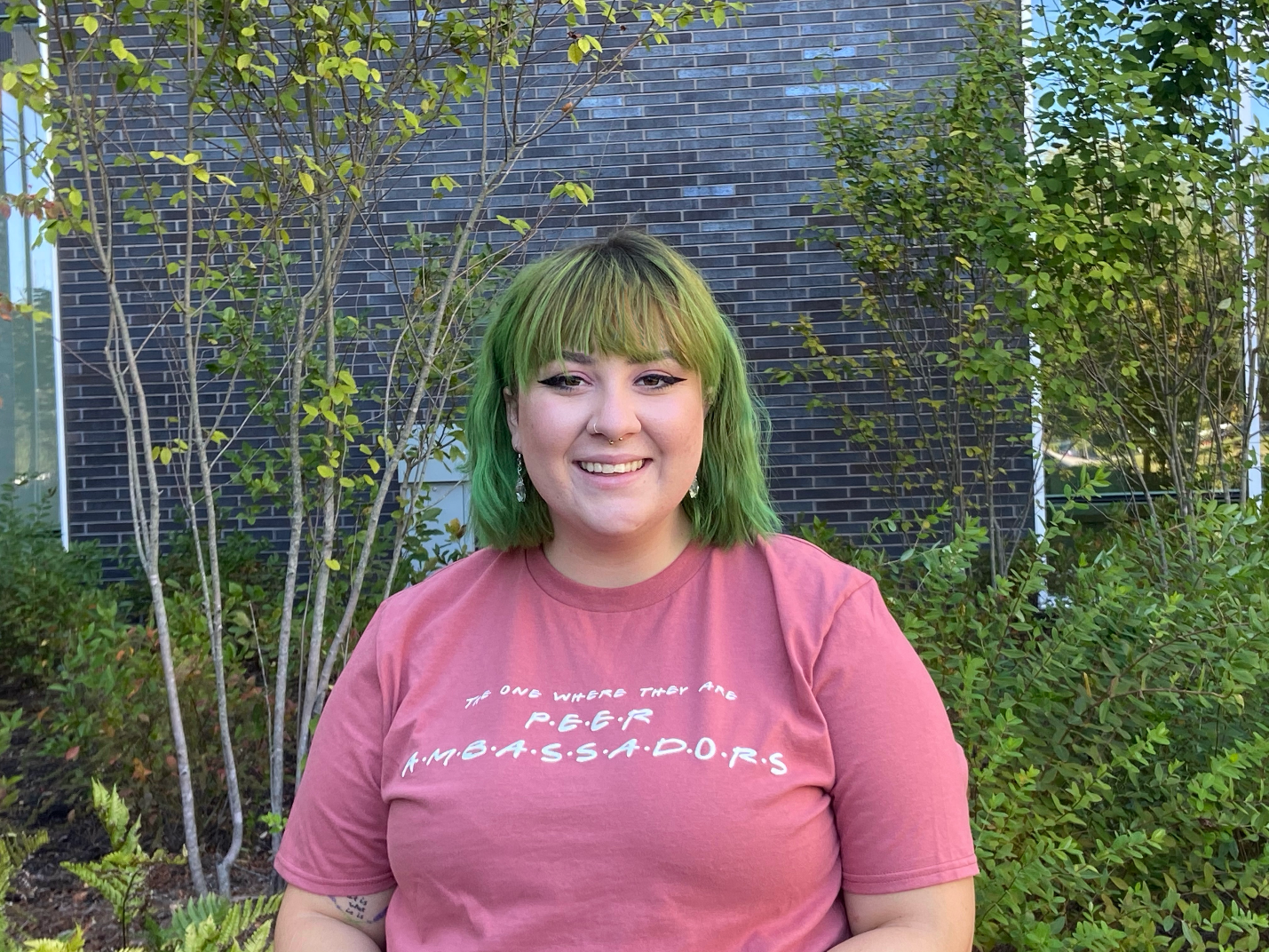 McKenzie Thompson
Hometown: Merriam, Kansas
Major: Music Education
Students should take advantage of the LLCs because it's a great opportunity to meet and work closely with other students within your program! It's also free! There's tons of educational and social opportunities!
My favorite place to study is definitely the bridge in the Fine Arts building.
My random fact is that I have a black cat name Goblin who loves eating bugs!
---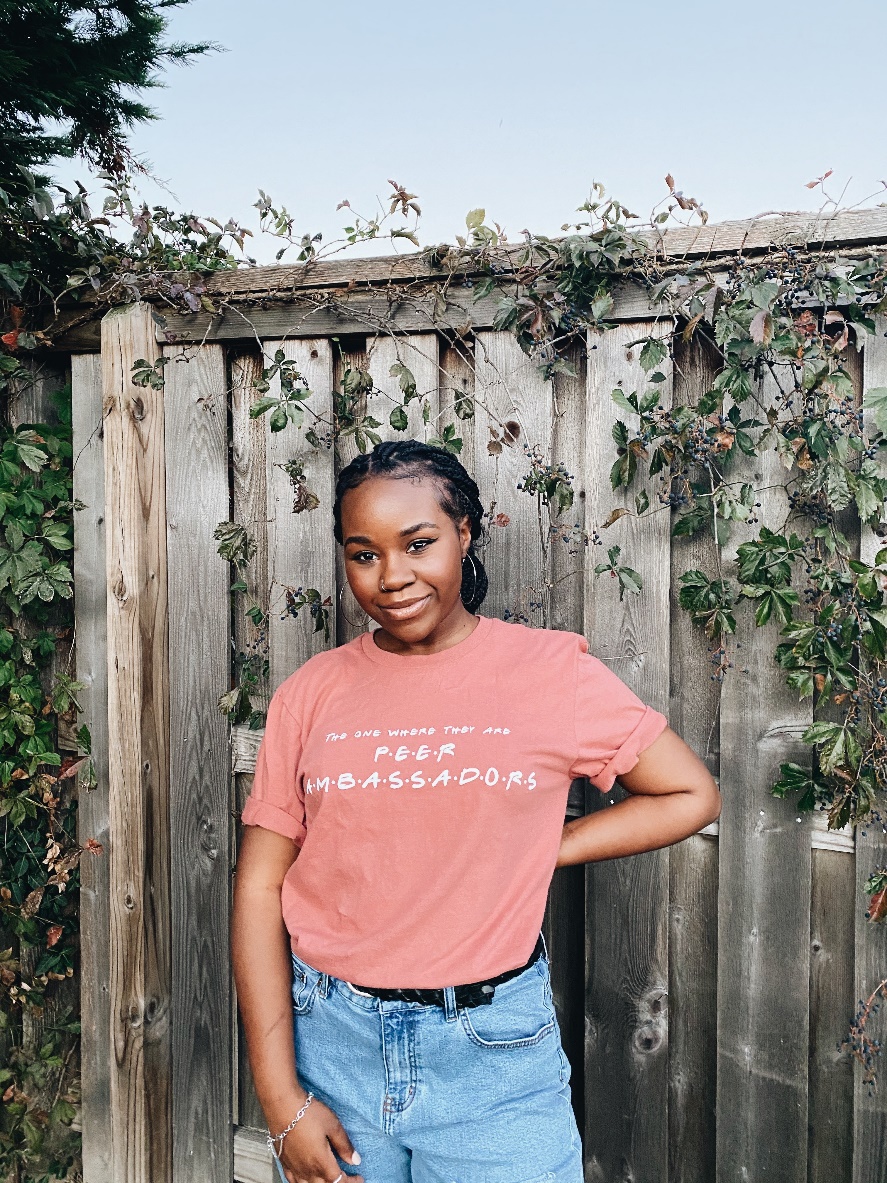 Tori Cooper
Theatre
Hometown: Orange County, California
Major: Theatre and African American studies (minor)
Students should take advantage of this program because it is 100 percent free. They will be able to take advantage of opportunities to better themselves in their desired field.
My favorite place to study is on the bottom floor in Mullins library.
My random fact is that my favorite drink is an iced caramel latte with oat milk!
---