Adohi Creative Community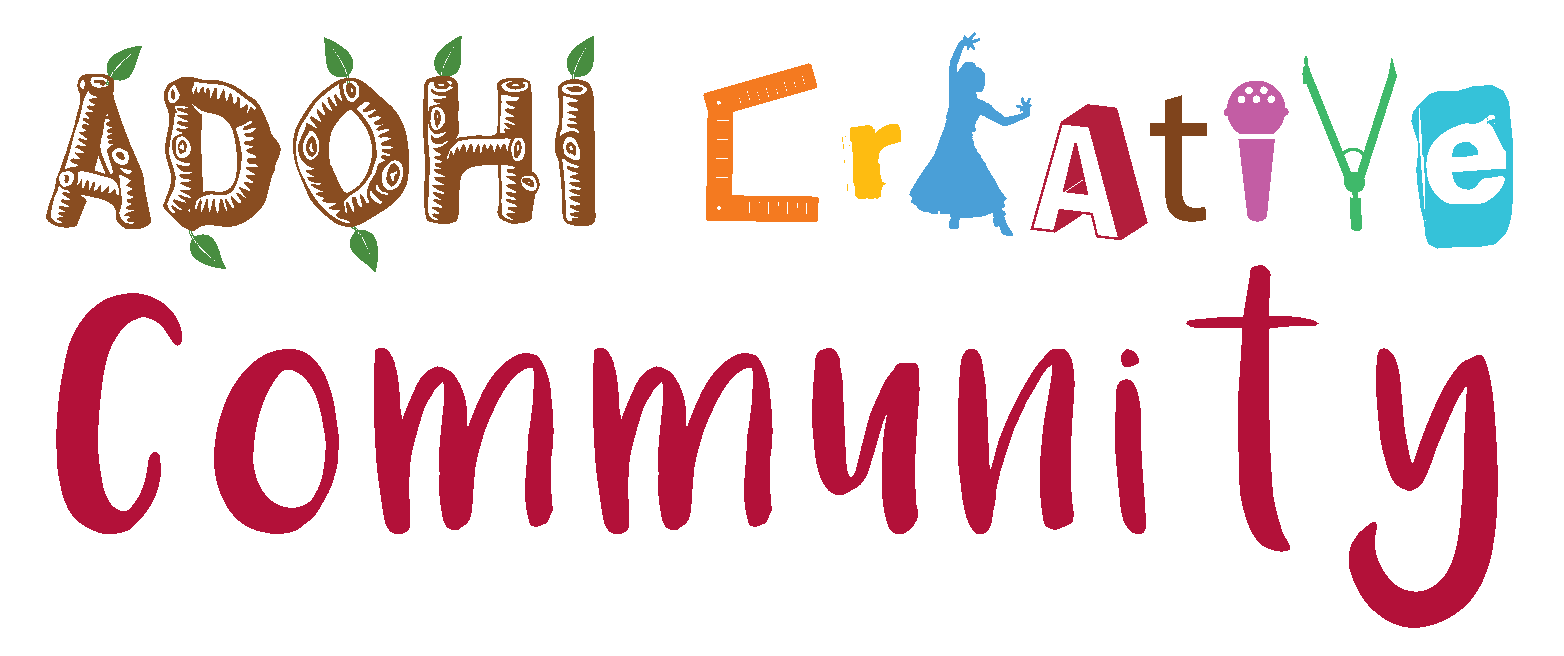 ---
About the Adohi Creative Community
The Adohi Creative Community is a place where students and faculty can come to work on their projects for classes, but also a place where students and faculty can come to tinker, play and develop new skills.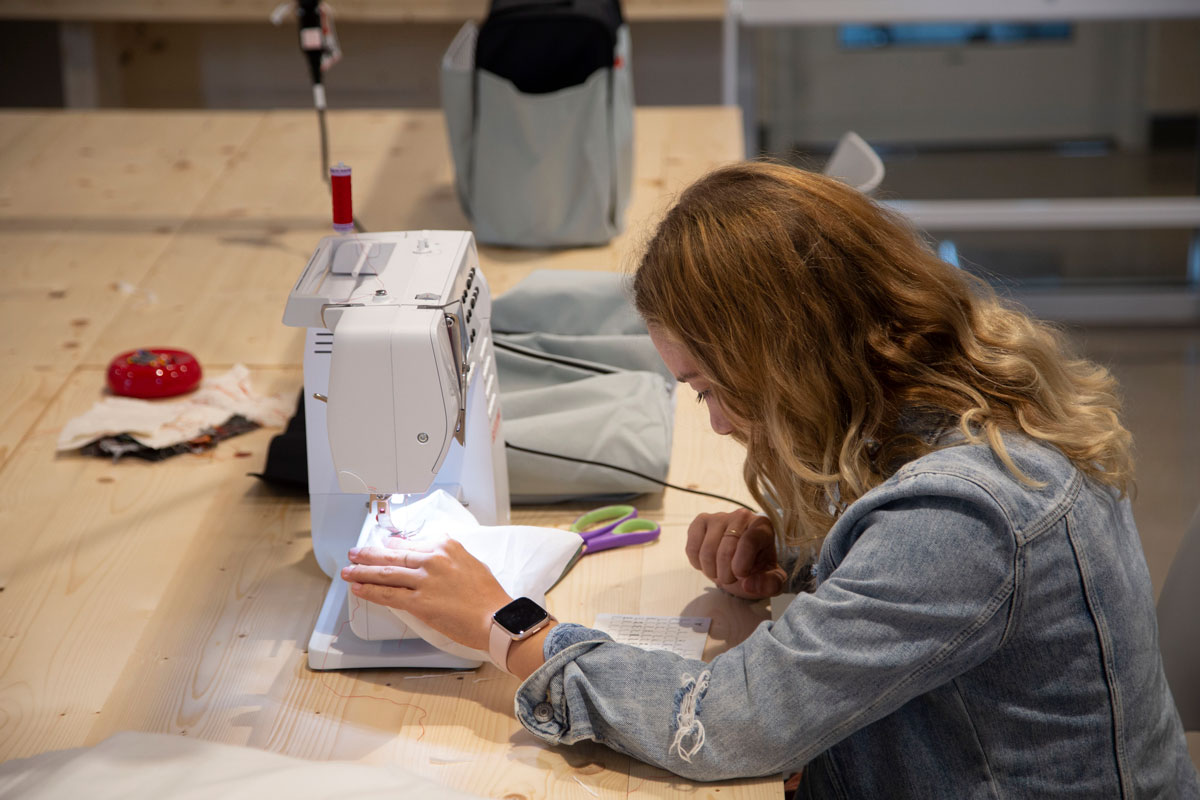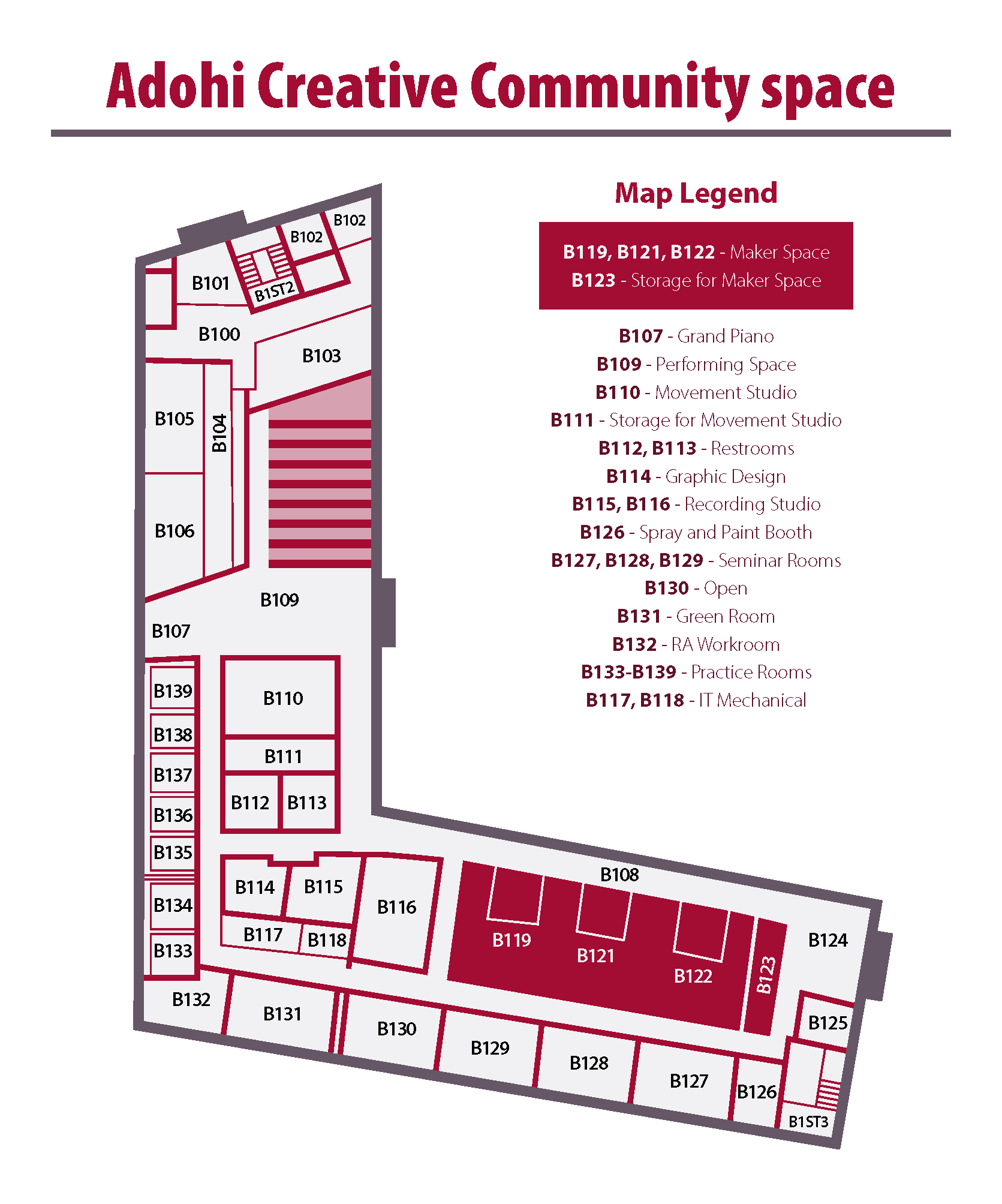 Download the Adohi Creative Community map
Hours
| | |
| --- | --- |
| Monday | 8 a.m. to Midnight |
| Tuesday | 11 a.m. to Midnight |
| Wednesday and Thursday | 8 a.m. to Midnight |
| Friday | 8 a.m. to 8 p.m. |
| Sunday | 10 a.m. to 11 p.m. |
| Saturday | Closed |
Email Mary F. Peacock at peacock@uark.edu if you are with a large group or planning an event. Do not do reserve a space.
Community Features
Performance
Indoor and outdoor performance areas
Video wall for student art
Practice
7 practice rooms
Some rooms provide concert hall-like sound
Steinway pianos
Movement studio
Recording studio and green room
Production
Graphic design studio with Adobe Creative Cloud
Maker space with a 3-D printer and software
Sewing and soldering machines
Spray and paint booth
laser cutter
"Cricut" crafting printer
Meet E.R.I.C.
Community members want to create an adventurous environment that can be a catalyst for Entrepreneurship, Resourcefulness, Innovation, and Community; what we are calling E.R.I.C.
We have created a robotic character named ERIC to represent the space. This kind, friendly robot will be seen doing several things that the creative community have throughout the facility. The different poses and facial expressions will show the determination to succeed in different areas and inspire students and faculty to prosper in their futures goals.